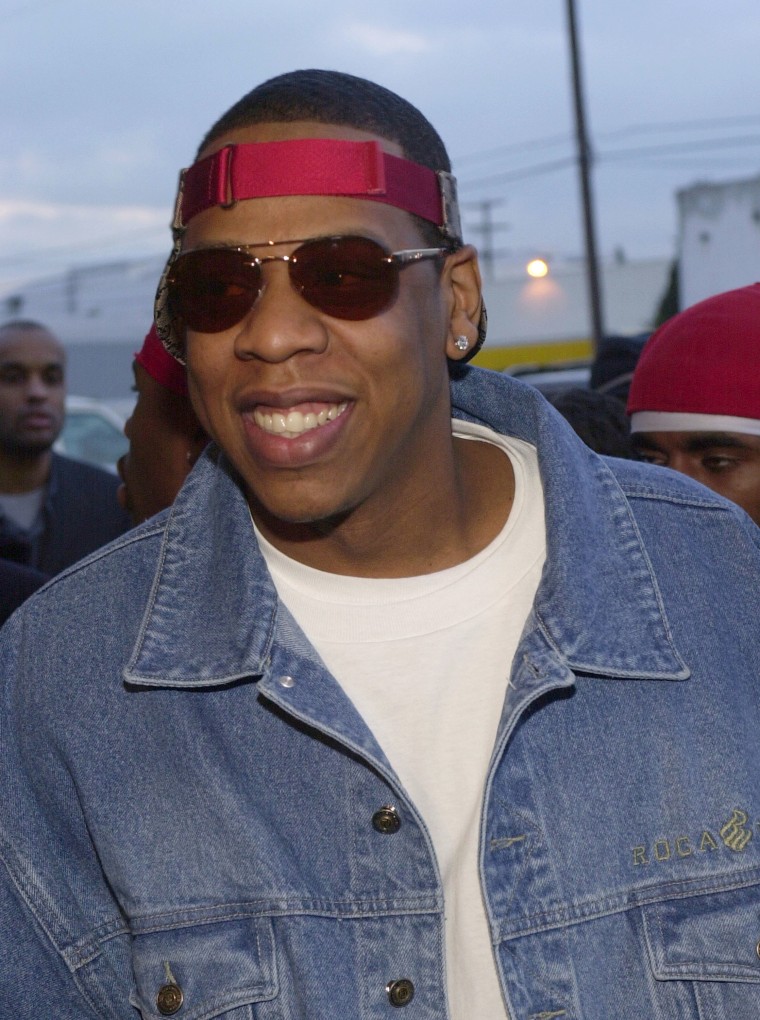 It seems hard to imagine, but there was a time when JAY-Z hadn't yet transcended hip-hop to become an all-encompassing cultural force. When he headlined Hot 97's Summer Jam in 2001, JAY-Z was the toast of New York City's rap music, but his dominance wasn't unchallenged. A full video of his performance that night has been long sought after but never found, until today, thanks to a YouTube channel called HipHopVCR. See it below via Stereogum.
Near the beginning of his set, JAY-Z debuts "Takeover," a song produced by an unknown Chicago artist named Kanye West from his then-unreleased album The Blueprint . That album would catapult JAY-Z to superstardom thanks in no small part to the brutal bars in "Takeover" targeting Nas and Prodigy of Mobb Deep. As he performs the song, JAY-Z goes acapella with his Prodigy disses, and points to the Jumbotron as it displays childhood glam shots of Prodigy. It's an infamous event that nearly ended Prodigy's career that we've seen clips of, but it's never been presented in full context. Somehow, it's more brutal that way.
All in all, the hour-long tape is kinetic in the way the best amateur bootlegs are, with half-decent sound to boot. That chaos reaches a fever pitch when JAY-Z brings out Michael Jackson to smile and wave at the crowd. Predictably, they go nuts. See a clip of that below.