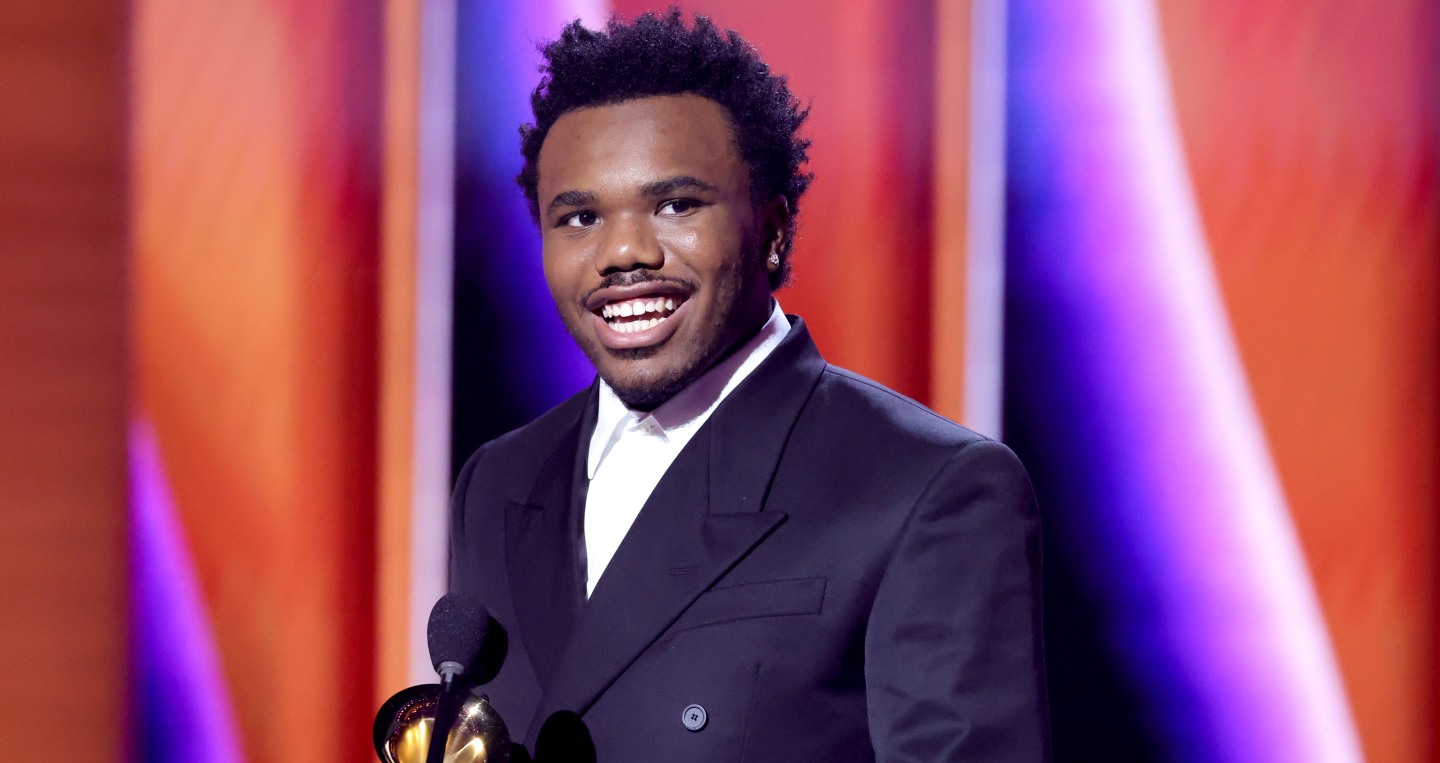 This post is sponsored by Unshackled Wines, official wine of VIP at Coachella. Create your own Coachella VIP experience at home by purchasing the Unshackled Coachella Bundle. The first 100 purchases will be gifted a FADER poster.
Five years ago, Kendrick Lamar debuted songs from his third major-label album, DAMN., during his headlining set at Coachella. That performance, like the album itself, was something of a victory lap. It was Kendrick cementing his status as the world's most critically celebrated rapper on America's biggest festival stage.
DAMN. could easily have ushered in a rich period of productivity for Kendrick. But, aside from helming the soundtrack to 2018's Black Panther, he's stayed eerily quiet for the past five years — an unprecedented gap for someone who could have plausibly claimed the "Best Rapper Alive" mantle before going dark.
The obvious candidate to fill that vacuum is his little cousin, Baby Keem, who had a prime slot at the Sahara tent for his first-ever Coachella set last night. He brought out Brent Faiyaz to perform "Lost Souls" from Melodic Blue — his debut studio album from last year — and went with a setlist that borrowed equally from that album and 2019's Die For My Bitch mixtape, the latter of which the audience seemed to enjoy more. It was a promising, if sonically uneven, performance from an artist who's being groomed to eventually take the main stage in the next few years.

There had been rumors that Keem would bring out Kendrick Lamar to perform "Family Ties," their collaboration that won the younger cousin his first Grammy for Best Rap Performance earlier this month. When the opening chords of "Family Ties" hit, Keem teased the crowd, saying "You know what's about to happen now, right?" The roar of approval and anticipation suggested they did. However, Kendrick never showed.
Alone though, Keem is at his best when he's turning up. There's a youthful aggression in his best music that translates well into live performance. He opened his set with "Trademark USA," the first song from Melodic Blue, which follows the trend of having an album opener with an abrupt beat change. Several of Keem's songs seem built for audience participation — not quite 1980s call-and-response exercises, but less hermetically sealed than many internet-native rappers make their work today. Chants of "Beat 'em up!," during the beat change in "Family Ties" seem particularly suited for mosh pits, whether the sunburnt crowd was ready to engage in them or not.
The strongest run of Keem's set came when he played a string of songs from Die For My Bitch, beginning with "Orange Soda," which got the biggest reaction of the night from the crowd. It's the perfect Keem song in many ways: He tests out a number of different flows that all seem inventive and new. It's lewd and it's catchy; it's tactile in a way that few of the songs on Melodic Blue, particularly the more baroquely arranged ones, can claim to be. This is an important diversion from his big cousin: Where Kendrick stakes a good deal of his work on the ability to navigate complicated and ornate structures while retaining grit and specificity, Keem is better served when playing an unbridled burst of id.
Keem seems inextricable from Kendrick in part because he and his team have diligently guarded his public image, leaving even basic biographical details to the imagination. He appeared, seemingly out of nowhere, in 2019 with "Orange Soda," a song that became inescapable that summer. His first two mixtapes, The Sound of Bad Habit and Die For My Bitch, were both handled by the Texas-based producer Cardo, which only confounded fans further. Both were promising but curiously polished for an artist so far out of the public eye, and the mystery was hardly solved by Keem's inclusion in a "visual mission statement" for Kendrick and Dave Free's new "multi-disciplinary media company," pgLang.
If this was the first glimpse into what Kendrick's post-TDE career could look like, then it would appear he's hitched his carriage to the 21-year-old, Las Vegas-raised Keem. Imaginative fans on Reddit have also theorized that Keem could be the inspiration behind the Kendrick lyric from "XXX" about a little cousin named Johnny, who wants to be a rapper just like him.
It's possible the relationship is more symbiotic. Keem recently shared a throwback photo of Kendrick and him in the studio, presumably working on DAMN. more than five years ago. Since then, he's gotten his first songwriting and production credit on Black Panther: The Album, as well as credits on albums from fellow TDE members Jay Rock and Schoolboy Q in 2018. He even has a credit on the Beyoncé-Kendrick collaboration from the Lion King soundtrack.
Artists have been dismissed as industry plants or the products of nepotism for far longer than pgLang has been around. But the behind-the-scenes nature of Keem's involvement in work by major stars would suggest he's a more generative creative force than the hangers-on who occasionally ride their famous friends' coattails. In retrospect, one can hear Keem's strange vocal changes in DAMN. which was partially on display during his set when we heard him speak between songs in his natural voice, much deeper than any of the ones he bounces between on record.
Still, Kendrick was an unavoidable structuring absence. So far, Keem's records have been experiments in style, loose collections of songs from an artist who is clearly still finding his macroscopic vision. Some iterations work better than others, and that inconsistency is hard to hide in front of tens of thousands of people at Coachella, with the crowd's attention obviously waning during the more mid-tempo portions of the set.
It's not surprising, though, that Kendrick has so much faith in Baby Keem. He's young, he's hardworking, he's family. He's also a natural performer with real stage presence and the ability to execute each of his varied, technically challenging flows in real time. But can he burrow deep enough into any or all of these styles to build a catalog that consistently engages this type of mass audience? The answer will likely determine whether he remains an interesting also-ran or becomes one of the first rap superstars of the 2020s.