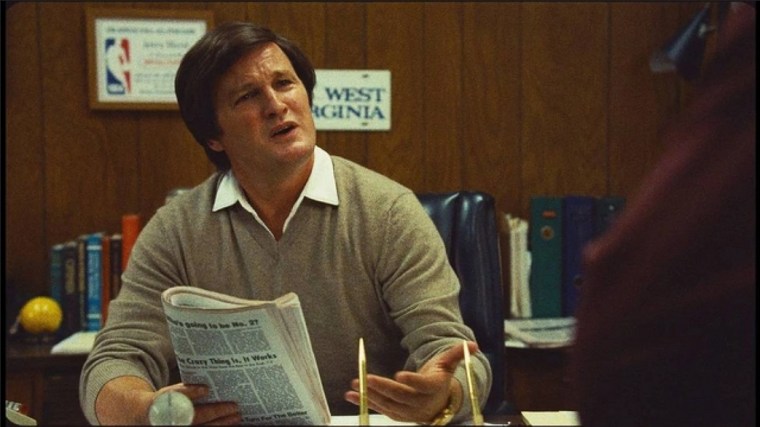 HBO's Winning Time: The Rise of the Lakers Dynasty has been a quiet yet impactful series, not least with the tensions it has created among various parties involved. The show charts the rise of the LA Lakers during the 1980s and is based on Jeff Pearlman's book Showtime: Magic, Kareem, Riley, and the Los Angeles Lakers Dynasty of the 1980s. It debuted earlier this year and stars Jason Clarke as general manager Jerry West and John C Reilly as the team's owner, Jerry Buss. There is as much drama happening off-screen, however, as there is on it.
Before the show began executive producer Adam McKay revealed how he and long-term creative partner Will Ferrell had fallen out over the decision to cast Reilly as Buss and are now no longer on speaking terms. There is fresh tension surrounding the portrayal of West, too, with the former Lakers player and coach now demanding an apology for the way he has been depicted by the creative team behind the show.
ESPN reports that a statement was sent to HBO and McKay on Tuesday from West's legal team, who allege that the show "falsely and cruelly portrays Mr West as an out-of-control, intoxicated rage-aholic." The show, the legal team state, has caused "great distress to Jerry and his family." They are asking for damages and a retraction within two weeks.
"Jerry West was an integral part of the Lakers and NBA's success," the letter states. "It is a travesty that HBO has knowingly demeaned him for shock value and the pursuit of ratings. As an act of common decency, HBO and the producers owe Jerry a public apology and at the very least should retract their baseless and defamatory portrayal of him."
Former players Kareem Abdul-Jabbar, Michael Cooper and Jamaal Wilkes back West up in the statement, saying that they never witnessed the furious outbursts and frequent drinking that are shown in Winning Time. "Instead of exploring his issues with compassion as a way to better understand the man, they turn him into a Wile E Coyote cartoon to be laughed at," Abdul-Jabbar wrote. "He never broke golf clubs, he didn't throw his trophy through the window."
The FADER has contacted HBO for comment.