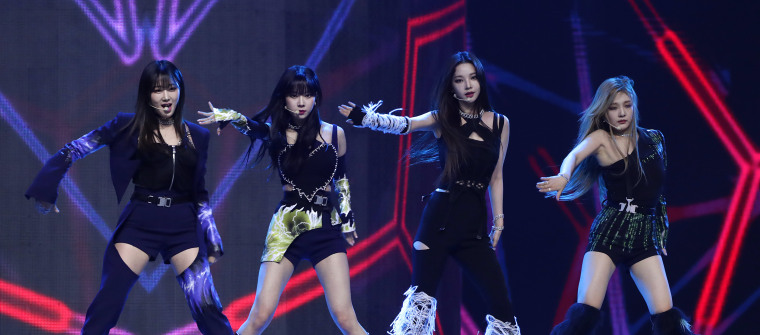 This post is sponsored by Unshackled Wines, official wine of VIP at Coachella. Create your own Coachella VIP experience at home by purchasing the Unshackled Coachella Bundle. The first 100 purchases will be gifted a FADER poster.
aespa just made a big splash with their stateside festival debut.
On Saturday evening, the K-pop group performed their very first US show as part of 88Rising's "Head in the Clouds Forever" set at Coachella weekend two. And in honor of the big moment, members Winter, Giselle, Karina, and Ningning did a brand new song called "Life's Too Short," which they said would be featured on a "soon-to-be released album" in a recent interview with Billboard.
Of course, the SM Entertainment stars also performed a few of their biggest hits during their set, including the singles "Black Mamba" and "Next Level," as well as "Savage," taken from their 2021 EP of the same name.
aespa's performance follows 88Rising's previous "Head in the Clouds Forever" set last weekend, which featured GOT7's Jackson Wang alongside members of the Asian art collective, such as Rich Brian and Hikaru Utada.
The set also included K-pop superstar CL and a surprise reunion of her former girl group, 2NE1, to perform their 2011 global hit, "I Am the Best."
Prior to 2NE1, the only other K-pop group to grace the polo grounds was BLACKPINK back in 2019.
Watch fan footage of aespa's performance below.

Editor's note: This article has been updated for clarification.