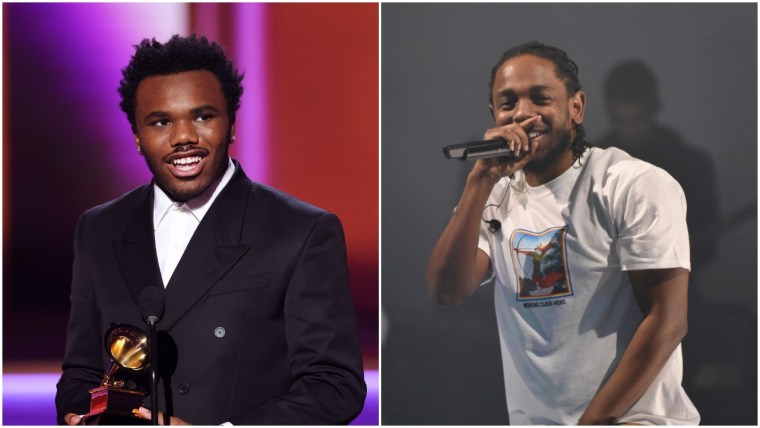 This post is sponsored by Unshackled Wines, official wine of VIP at Coachella. Create your own Coachella VIP experience at home by purchasing the Unshackled Coachella Bundle. The first 100 purchases will be gifted a FADER poster.
Baby Keem made his latest set a family affair.
Last Friday, the rapper wowed Coachella with a high-energy set that included popular hits like "Orange Soda," as well as a special appearance by Brett Faiyaz, who helped Keem perform their song "Lost Souls'' together.
However, fans were also left wondering whether Keem would bring older cousin Kendrick Lamar onstage to perform their track "Family Ties," which recently earned them a Grammy for Best Rap Performance. And though Kendrick wasn't there for Keem's first show, he did end up making it for his weekend two set on Friday night, during which they performed "Family Ties" and "Vent."
Both songs are taken from Keem's 2021 album The Melodic Blue. Meanwhile, Kendrick just announced that his "final TDE album," Mr. Morale & The Big Steppers, will be released on May 13. It will be his first record since 2017's critically acclaimed DAMN.
Read our review of Keem's Coachella debut here. You can also watch Keem and Kendrick's joint performance below.