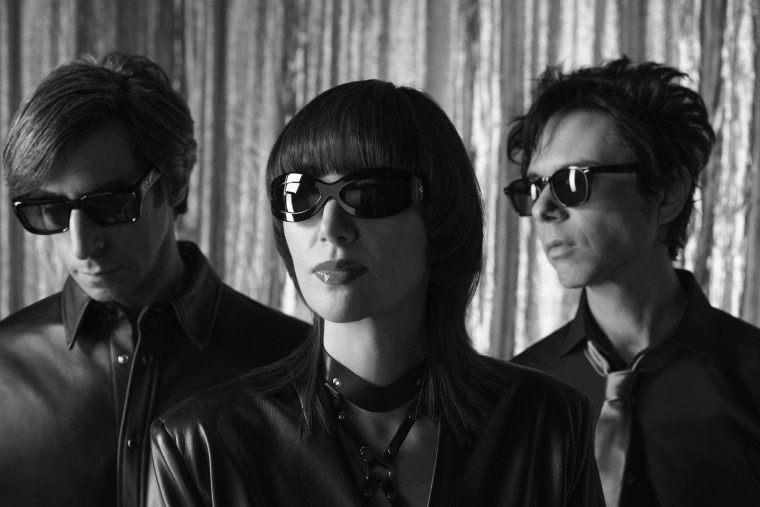 Yeah Yeah Yeahs have returned with new song "Spitting Off the Edge of the World," a collaboration with Perfume Genius. It marks the band's first new material in over nine years and will appear on their newly announced album Cool It Down. The NYC trio's fifth album will be released on September 30 via Secretly Canadian. Check out the "Spitting Off the Edge of the World" video below.
Speaking about the new song in a statement, lead singer Karen O said fear for the future of the environment were on her mind while writing it. "I see the younger generations staring down this threat, and they're standing on the edge of a precipice, confronting what's coming with anger and defiance," she says. "It's galvanizing, and there's hope there."
Yeah Yeah Yeahs will return to live duty this summer with a raft of festival dates in their schedule alongside shows in the U.K. and Australia. The band will then play in New York and L.A. in the fall.
Mosquito, the most recent Yeah Yeah Yeahs album, was released in 2013. Prior to that they released It's Blitz!, Show Your Bones, and 2003 debut album Fever To Tell.
Cool It Down tracklist:
"Lovebomb"
"Wolf"
"Fleez"
"Burning"
"Blacktop"
"Different Today"
"Mars"