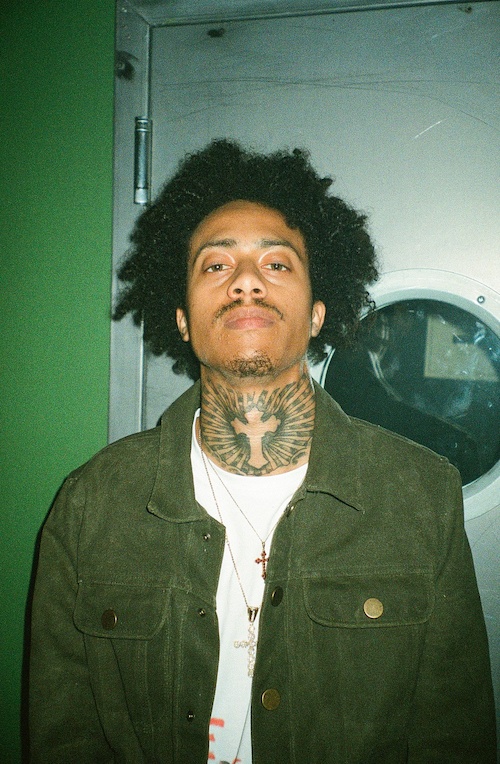 The FADER's "Songs You Need" are the tracks we can't stop playing. Check back every day for new music and follow along on our Spotify playlist.
Tony Shhnow goes through many moods on his new project Reflexions. The Atlanta rapper can be vengeful, dour, motivational, or dismissive, but no matter where his head's at, the joy in his performance is palpable. That's most clearly the case on "BAPE ☆," a new song from Shhnow's latest project Reflexions.
"BAPE ☆" enlists the hyperactive Atlanta upstart Beat1Boss for a feature with a beat from Jay XL Ocean and Popstar Benny, a versatile producer with a knack for the unexpected. The beat wastes no time: crystalline, 64-bit synths glaze across the track before an industrial bass line begins soldering everything together.
The rappers proceed to toss spray cans on the beat's fire, sending explosions of color across the track. Shhnow darts between flexing, forgiving a close friend for a slight, and giving praise to the hustle and ties it all up neatly with a Soulja Boy interpolation: "You can catch me at your local party, yes I'm flexing every day / Glock with banana clips and shoes, I got on Bathing Apes." You're already having fun before Bear1Boss comes in, his rambling verse charmingly reminiscent of Zelooperz, another Shhnow collaborator. In a time where a lot of "fun" rap can feel forced or a facsimile of something better, "BAPE ☆" is a welcome challenge of our notions of what a turn-up has to sound like.