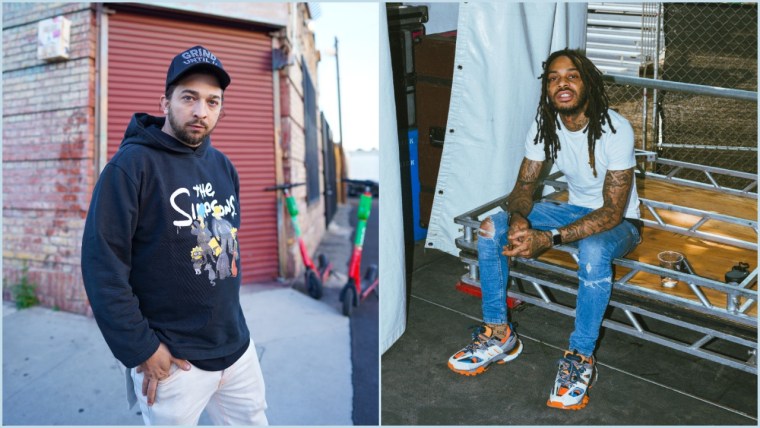 The FADER's "Songs You Need" are the tracks we can't stop playing. Check back every day for new music and follow along on our Spotify playlist.

Valee's career may have cooled off a bit since his red-hot 2017–2018 run, but he's still as smooth as ever. He proves as much on "Oscar," the new single from contemporary classical composer turned hip-hop producer Michael Vincent Waller (MVW), floating over a melodic trap beat that's sparse and simple but evocative nonetheless (Waller at one point studied with American minimalism pioneer La Monte Young).
"Yeah, but that Mercedes-Benz much better for my posture / Bad bitch wi' me, actress, no Oscar," Valee begins, as if continuing a conversation he's already having with the listener. The track is full of similarly slick one-liners, painted in soft hues on the canvas of MVW's subtle strings, quiet keys, ominous sub-bass, and rolling automated percussion.
"Working with Valee is always special, but this is one of those tracks where I think Valee and I are working on a higher intuitive level," MVW writes.
"'Oscar' has an orchestra of curiosity," Valee adds. "The strings moving in and out of conversation makes it so unique."
Valee was featured on four tracks on MVW's October 2021 tape CLASSIC$ and also appeared on his April single "Never That" alongside Matt Ox and 645AR. The pair have an undeniable chemistry, a connection partly built on their mutual love for sounds that sneak up on you.
"We got to know each other better performing together at SXSW," MVW explains. "What I was reminded of is that sometimes in collaboration the unsaid, subtle communication can be the most powerful. On 'Oscar,' you can hear different but complementary aesthetics coming together in an organic way."