Mitski shares "Love Me More (Clark Remix)"
The original version of the track is a single from Mitski's most recent LP, Laurel Hell.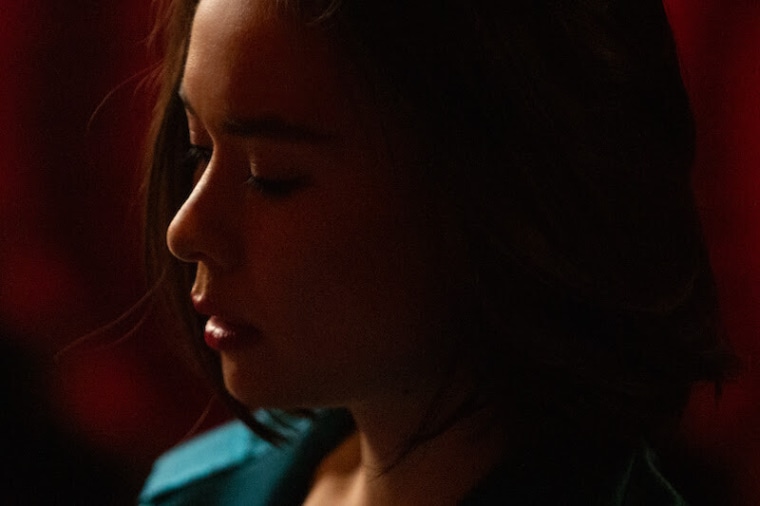 Mitski has shared a Clark remix of "Love Me More," a January single from her February album Laurel Hell. The original track is a heartsick yet triumphant, disco-indebted cut, but in the English producer's capable and lightning-fast hands, it becomes something entirely different.
"Love Me More (Clark Remix)" is a tense, manic take on the song. It builds frantically toward a tantalizing drop that arrives piecemeal — a deconstructed rendering of a early-'10s rave anthem.
"Clark's music, specifically his album Death Peak, was what opened my eyes to contemporary electronic music," says Mitski. "It showed me how emotive it could be. So when I was asked to do a remix, he was the first and only person that came to mind for the job."
"[It's a] huge pleasure to be asked to do this, thank you," Clark adds. "I love what Mitski does. I spent ages on the kick. Haven't done that for a while, but it all comes flooding back."
Listen to the new track and view all of Mitski's upcoming North and South American tour dates below.
Mitski summer and fall 2022 tour dates
July 5 - Montreux, CH - Montreux Jazz Festival
July 14 - Minneapolis, MN - Surly Brewing Festival Field %
July 16 - Chicago, IL - Pitchfork Music Festival
July 22 - New York, NY - Radio City Music Hall # (SOLD OUT)
July 23 - New York, NY - Radio City Music Hall # (SOLD OUT)
July 24 - Philadelphia, PA - Franklin Music Hall # (SOLD OUT)
July 26 - Boston, MA - Roadrunner # (SOLD OUT)
July 27 - Boston, MA - Roadrunner # (SOLD OUT)
July 28 - East Providence, RI - Bold Point Park # (SOLD OUT)
July 30 - Montreal, QC - Osheaga
August 7 - San Francisco, CA - Outside Lands
August 9 - Troutdale, OR - Edgefield
August 10 - Burnaby, BC - Deer Lake Park ~
August 12 - Seattle, WA - Day In Day Out Festival
September 16 - Los Angeles, CA - Primavera Sound LA
September 17 - Atlanta, GA - Music Midtown
October 1 - Columbia, MD - All Things Go
November 5 - São Paulo, BR - Primavera Sound
November 12 - Buenos Aires, AR - Primavera Sound
November 13 - Santiago, CL - Primavera Sound
Novemer 18 - Mexico City, MX - Corona Capital

% w/ Indigo De Souza
# w/ The Weather Station
~ w/ Hurray For The Riff Raff