DJ Premier is still fighting for the heart of hip-hop
The living legend talks rap history and Chuck E. Cheese on the latest episode of The FADER Interview.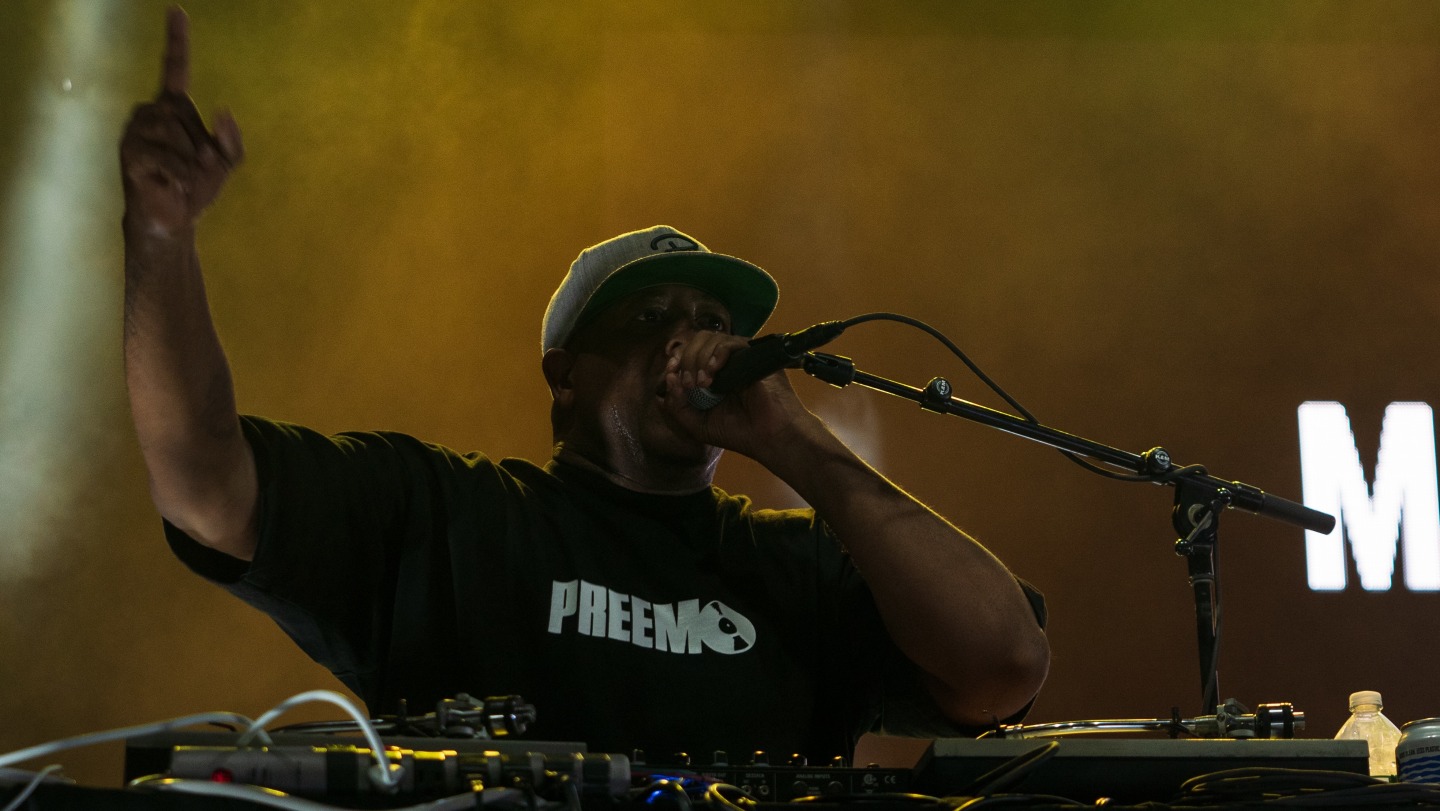 Few names ring louder in the halls of hip-hop history than DJ Premier. Fill a jukebox with all the gold and platinum rap records from the early '90s to the late aughts, and you'll find Preemo on every single page. From his six studio albums as half of Gang Starr — the platonic ideal of the rapper-producer duo — to the seminal beats he's made for Nas, Biggie, Jay-Z, and so many others, he's perfected the boom-bap sound he came of age with and pushed it past its prescribed limits.
In the past decade, he's made a few forays across genre lines, but hip-hop has always remained his home. It's fitting, then, that Mass Appeal has chosen him to strike first in a series of 10 five-track, producer-led tapes to celebrate the genre's forthcoming 50th anniversary. Hip-Hop 50 Volume 1, out today, features eight rappers from several generations, bonded by their considerable talent, their proven dedication to the game, and their mutual respect for one of its elder statesmen.
Earlier this week, I visited Preem at his studio, moved in recent years from its historic Midtown Manhattan location to a compound in Astoria, Queens but steeped in history nevertheless. Surrounded by decades of accolades, we talked about his first trips to New York, his death-transcending bond with Guru, and Chuck-E-Cheese pizza.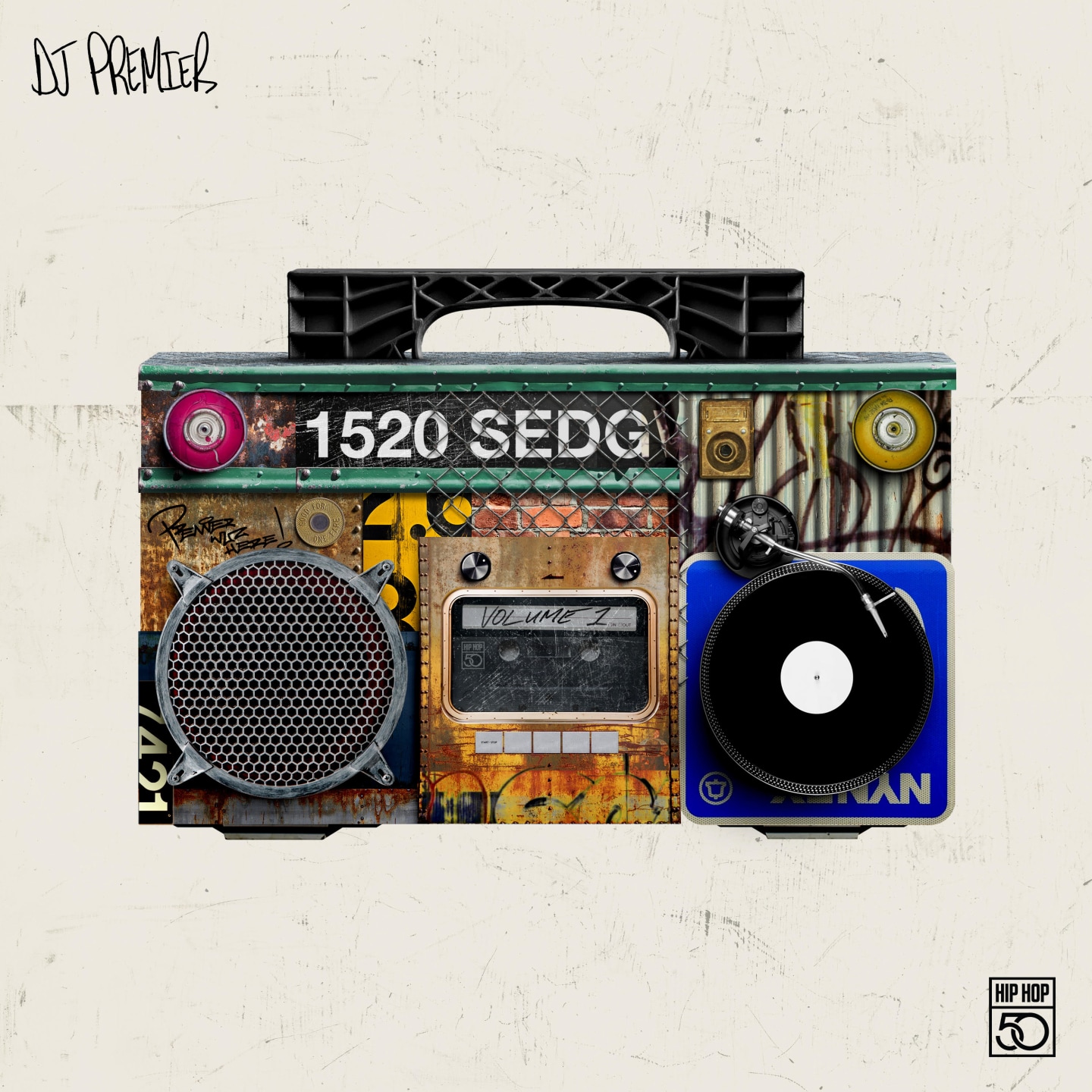 This Q&A is taken from the latest episode of The FADER Interview. To hear this week's show in full, and to access the podcast's archive, click here.
The FADER: Most people who talk about hip-hop's birthday bring it back to August 11th, 1973, when DJ Kool Herc played a breakbeat at a back-to-school party in the Bronx. Do you agree with that as the emanation point, where it all started?
DJ Premier: Not only have I heard it from Kool Herc, I lived in the West Bronx after I moved out of East New York because Guru had a girlfriend there — 102 West 183rd Street, which is maybe two blocks from Sedgwick and Cedar Ave, where Cedar Park is, where it happened.
If that was the emanation point for hip-hop, what was your emanation point — the first rap record you ever heard?
"Rapper's Delight" was the first record. They consider "King Tim III" the first hip-hop record, but, in '79, you had The Treacherous Three already with "Body Rock."
Were you listening to all those records right when they came out?
Right away. Me and my mother were hardcore vinyl enthusiasts, even at my childhood age, so in eighth grade I was like, "I want Rapper's Delight, mom!" It was a new sound; everybody memorized the lyrics. Next thing you know, I'm going shopping for that 12-inch.
Was there one record you heard around that time where you thought, "This is what I wanna do with my life?"
Not at that point yet. As it got deeper and we started seeing music videos with the fly sneakers and hats and having the raccoon tail on the belt loop and the Kangol hats, I started to go, "That's what I want to do," because I felt like I was them.
From your interviews, it seems like New York had a gravitational pull on you when you were a kid in Houston. When did you first know this is where you wanted to end up?
Mainly because of my grandfather Bill, who lived in Brooklyn. Every Summer, we'd fly to New York, stay with my grandfather. Being that I'm the only boy and I have all sisters, my grandfather and I had that buddy type of a vibe, so he'd take me to Yankee games, just the two of us, and to Times Square and Playland, which was a popular spot on the Deuce. He'd give me a whole roll of quarters and I would play pinball and challenge people. And I remember when I came outside — I was about 11 — they had some B-boys breaking for money with a guitar case open. They were poppin' and lockin', had the matching outfits and the big boombox with the stickers all over it, and I was amazed. One guy had a turntable. It wasn't a 1200 yet, just a belt-drive, the Technics. And I'm like, "Yo, how is he making the record do that and it's not scratching the record up?" I didn't know it was called scratching yet. I was like, "Man, this is where I'm coming."
So you started college back in Texas, and then Guru brought you up to New York to join Gang Starr.
I wanted to make my father happy, to finish college. I had 18 credits left, which I could do in a year, and I said, "Let me go to New York, and if I don't get put on in a year, I'll come back and finish." But the deal came through right before I decided to go back home. My grandfather had just passed, so to make him proud, I was like, "Let me finish one or the other." But my gut said to stay in New York and that's what I did. I've always followed my gut, and anytime I didn't, I always wish I did.
Guru was from Boston, and he came from a different background than a lot of rappers come from. How do you think that influenced his perspective on hip-hop, and what influence did it have on the sound you wanted to create for him?
I've never heard a voice like Guru's. I was like, "If you match that with some dope drums, [add] a little scratching, and arrange it where it's textured to your voice, this will make you stand out." One of the first beats I gave him [from Houston] was the "Words I Manifest" beat. He's writing some real shit and he does the rhyme over the phone and they flew me back to cut the record. Next thing you knew, we had a massive hit, and everybody started knowing who Gang Starr was.
30 years later, you put out One Of The Best Yet, which, unlike most posthumous albums, really works, and I think it works because of the uniquely powerful bond you and Guru had. Is there a story you've got, off the top of your head, that you think encapsulates that bond?
Big Shug, who created Gang Starr with Guru, has said, "Preem and Guru were never friends — they were brothers," and I agree with that. We fought a lot over nonsense. I mean, he had an extreme alcohol problem, which we put up with. I was breaking up so many fights we'd get into fights unnecessarily. But the bond was from the fact that I would always be honest with [him about] what's not right. One thing that never got in the way was when we made records, we were always in sync. He would always have descriptions of how he wanted the track to sound, and I would give him that soundtrack to his vision. That's why, when I would work with Jay or Nas or Big or KRS-One or Rakim or anybody, it didn't even matter. Any time we'd get back in the lab to do a Gang Starr album, we'd still sound like Gang Starr. Everybody who knows my history knows I make the beat on the spot, so it's not like I made 10 beats and could have given them to Guru; they were made right there, while the artist's sitting there. I mean, look, we took a four-year break from Hard To Earn to Moment Of Truth, and Moment Of Truth [was our first] gold record. Most people take [who] four years off in hip-hop, it's hard to bring it back.
Let's talk about the new EP: It starts off with this big, cinematic beat for the Joey Bada$$ track, "Letting Off Steam." How'd you pick that one for Joey and decide to kick off the tape with it?
Joey's about to drop his album, so he came here to get one from me. It was just a random, "Yo, you busy today?" I was going through some sample packs I had, and that particular one, when I played a piece of it, Joey goes, "Ooh, that's it." He sits right there, writes the entire thing, cuts the vocals, done, song, done. I did little scratches in the gaps. Now I'd already started working on the [Hip-Hop 50] EP, [and I was] a song short, so when [Joey] said, "Man, my album's already done, can you just put [this one] on ice?," I was like, "Well, I've got this EP dropping…"
"Remy Rap" has a really simple, grimy, old school beat. What still draws you to those beats with all the production tools at your disposal now?
The sample I used is from the Fatback Band. It's a very well-known record called "Backstrokin'," one of the most classic soul records ever. I wanted to chop it, but I wanted to make it slow, because it's more of a dance record. [That was] the first thing that came to my head when I thought about Remy Ma and Rapsody, but the second thing was "Oh My God" by A Tribe Called Quest. The way that they used the drums on that particular record and the way it just has a certain slow skip to it, that was in my head off the rip: the "Oh My God" bounce with that snap of a drum… and slow down "Backstrokin'" and let them both merge with the beat.
I didn't recognize that sample.
When you play it after the interview, you'll go, "This motherfucker…" Because I usually don't take a hit record to chop. I'm not known for that, and I don't want to be known for it, but this made sense.
You've worked with Nas since the early '90s, when you produced three of the best tracks on Illmatic. What's your relationship with him like, 30 years later?
That's another brother relationship. I'm the older brother, he's the younger brother. I knew Nas before he got his record deal, before the money came in, back when Large Professor called him "The Rapper Nas." Hooking up with Nas is really simple because we've always had chemistry. When we were in the lab talking about some ideas of where to go with the record, being that this Hip-Hop 50 is going down, he said, "You know what? We should do some breakbeat type shit." And I was like, "Yeah, let me look at which one I want to do." One of the choices in my head was "Theme From the Planets." The first time I ever heard it used in hip-hop was Kid n Play, "Last Night," so with that, I was just like, "Yo, let me chop this one up." It's another known record, which, again, I'm not known for doing, but I was down to do it for this. Looking at the artwork of the EP with the boombox and the Sedgwick and Cedar sign, the Nynex telephone — if you were in New York in the '90s, all the payphones were Nynex — the uniqueness of it took me back to the breakbeat era.
"The Root Of All" features, I think, the most interesting pairing on the tape: Slick Rick and Lil Wayne. How did you decide to put them together on a track?
It was originally a Logic record. I made that beat and he was like, "Yo, this reminds me of a friend of mine who died over a bad drug deal, and the emotion of the track makes me wanna write about that." He laid down his verse and [we called it] "Money" because the thing that went bad with his homie was money related.
We left it at that. Time passed, and he was like, "Man, it's been a while. Can I hear it again?" Now, right before I sent him the track again, I said, "Man… Lil Wayne would body this, because he can talk about money." I sent [Wayne's verse] to Logic, and he's like, "Oh my God, Wayne killed it. There's only one problem: I used my verse for another song. But I'll write you a new rhyme." I'm like, "Damn, but that was the one, because your shit about money set the whole tone for Wayne."
Logic sends me another bangin; verse, but it's just about how nice he could rap… Now it doesn't match what Wayne said. It was to where I was even gonna change the name and call it "Bars And Money" and have a Twilight Zone thing, like, "Picture this: an emcee, spitting hard bars. Logic, tell 'em what you're gonna do." And then, after his verse, "Picture this: money. Lil Wayne, tell 'em about what you think about money." I figured that was the only way it would make sense.
But I was like, "You know what? If it's going to be anything that can help close this whole thing out, let me see if Wayne is cool with me getting somebody like Slick Rick, who could talk about money." I hit Rick up, and he's like, "Well, I'm really picky about, who I rhyme with. Is the rhyme dope?" And I was like, "Oh, yeah, Wayne got busy." As soon as I gave it to him, he's like, "Man, I love Wayne's verse. I'm gonna do a hook and a verse." So I was like, "Perfect."
Looking through the producer list on the rest of the Mass Appeal series, you're the elder statesman of the group.
56 years old!
How has it felt to step into that role over the years?
Man, I love it. I love coming in here and cooking and getting projects ready. It's still a competition to me. It's like Tom Brady still playing for the Bucs. He's like 45, and he's still a beast on that field because he just can't let it go; he loves the fuckin' sport. I'm the same way; I love making records. I mean, I'm beyond hip-hop, but I just love doing hip-hop records. It's the most fun.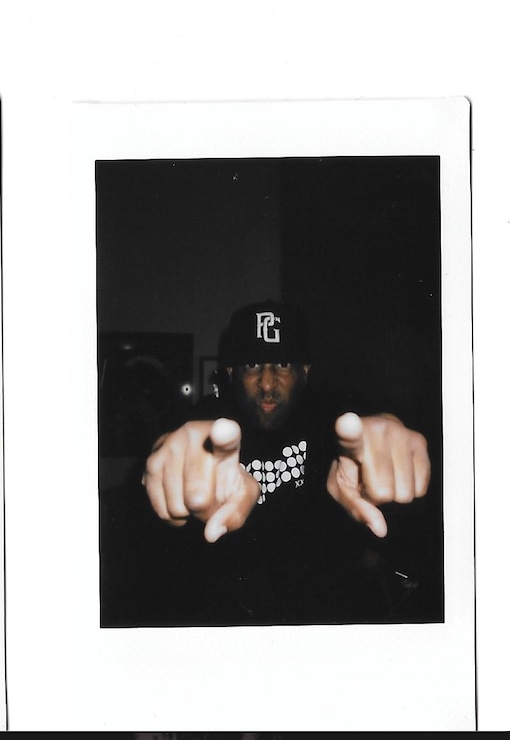 I've heard you complain about low standards in the industry, saying the bar has fallen so low artists can walk right over it. In your mind, what's caused the bar to drop so low?
It's a combination of things: For one, you have the age bracket where the industry tries to shelve you. They say that your shelf life stops after 30, 35 years old, and now, let's bring in the other 18 [year olds]. Look, I was 19 when I got signed, but we're proof that we should be treated just like The Rolling Stones or The Who or Led Zeppelin or ACDC or Barry White. With the streaming world, you should be able to drop whatever you want, when you want, and make sure your audience is getting served what they like. I welcome anybody who comes into our world to support us, but I'll always make my stuff for the audience that grew with us from day one. You can't abandon them. It's like going to a restaurant: You may want to go to Chuck E. Cheese. I want to go to a fuckin' nice restaurant where it's $200 a plate. Chuck E. Cheese, you're six years old, there's pizza everywhere, but that's not [where] I'm gonna go because I'm not a kid. I'd rather go to another pizza spot.