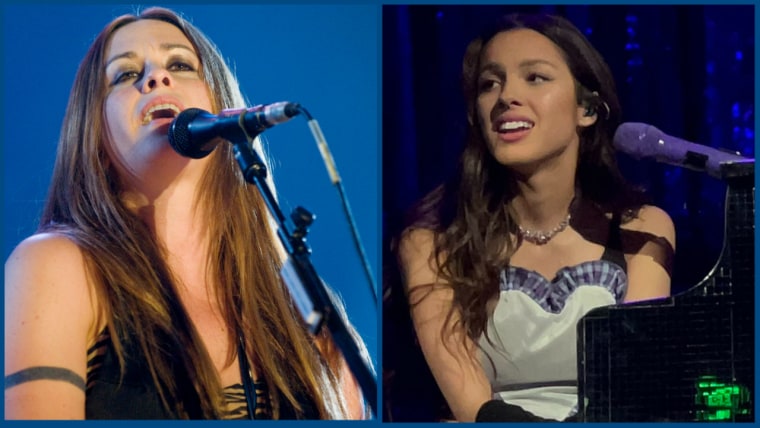 Olivia Rodrigo is scheduled to introduce Alanis Morrissette at her induction into the Canadian Songwriters Hall of Fame next month. The event will take place at Massey Hall in Toronto on September 24. Other inductees include David Foster, Daniel Lavoie, and writing partners Bryan Adams and Jim Vallance, and tributes to the 2022 class will be performed by Alessia Cara, Corey Hart, and Nickelback.
"I remember hearing Alanis for the first time when I was about 13," Rodrigo told Exclaim!. "I was in the car with my parents when Jagged Little Pill came on. [When] I heard "Perfect," I was like, 'Oh, my God… You can write songs like that?' I just looked at music and songwriting in a completely different way."
Morisette joined Rodrigo on stage at The Greek Theatre in Los Angeles this past May for a duet rendition of her 1995 staple "You Oughta Know." She was one of several international pop icons from previous generations who performed with the 19-year-old singer during her SOUR tour this past spring and summer: Rodrigo was also joined by Avril Lavigne — also a Canadian — at Massey Hall in May for a cover of "Complicated" (2002) and by Australian-British diva Natalie Imbruglia in July at London's Eventim Apollo to reprise "Torn" (1997). In June, at Glastonbury 2022, she brought up Lily Allen for a new take on "Fuck You" (2009) in light of the U.S. Supreme Court's reversal of Roe v. Wade.