Song You Need: Sea Moss explore the rot behind the sweet tooth
"Candy Run" is the lead single from the Portland duo's newly announced sophomore LP, SEAMOSS2, due out October 28 via Ramp Local.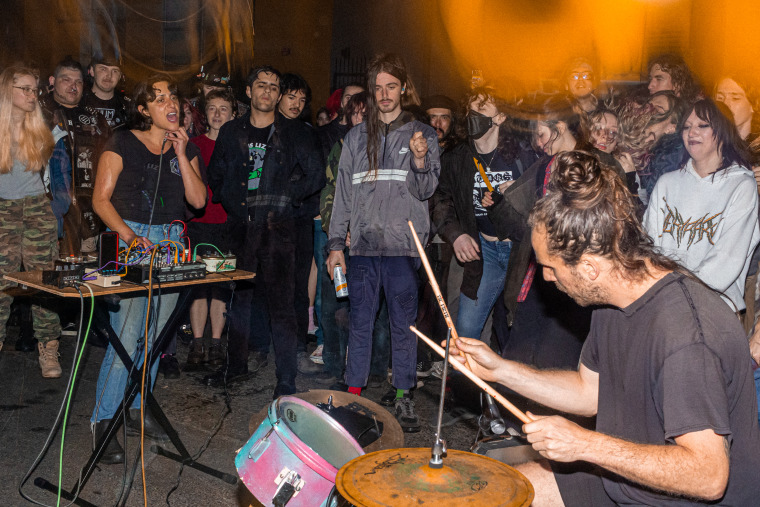 The FADER's "Songs You Need" are the tracks we can't stop playing. Check back every day for new music and follow along on our Spotify playlist.
Drummer Zach D'Agostino and vocalist/synth sorceress Noa Ver have established their joint project Sea Moss as a staple of Portland's canonical DIY scene. Their chaotic, abrasive energy is part and parcel of their appeal. But behind their violent bursts of harsh noise is a deep appreciation for their sonic forebears and contemporaries. Their songs contain moments of Black Dice, Guerilla Toss, Lightning Bolt, and New York's "mutant" entourage, but these split-second homages add up to a whole that's totally distinct from its parts.
Today, as they prepare to join the incomparable Kim Gordon on tour, Ver and D'Agostino are announcing their sophomore album, SEAMOSS2, due out October 28 via Ramp Local. They're also sharing the project's lead single, "Candy Run," alongside a disturbing visual treatment by Black Triangle Films, starring We Fell to Earth's Wendy Rae Fowler, premiering below.
The song's foundation is a pummeling rhythm created D'Agostino's drums and Ver's voice, transmuted through a setup that involves a contact mic she holds directly against her neck, fed through hacked feedback oscillators housed in empty Rococo tin boxes. Above the seething, atonal arrangement, Ver shouts an incomprehensible and unhinged top line that ties the track together in an unholy union of harmonic austerity and textural hedonism.