VTSS is all tied-up in her "Body Mind Hell" video
Check out the London-based producer and DJ's new video ahead of the arrival of her Circulus Vitosus EP.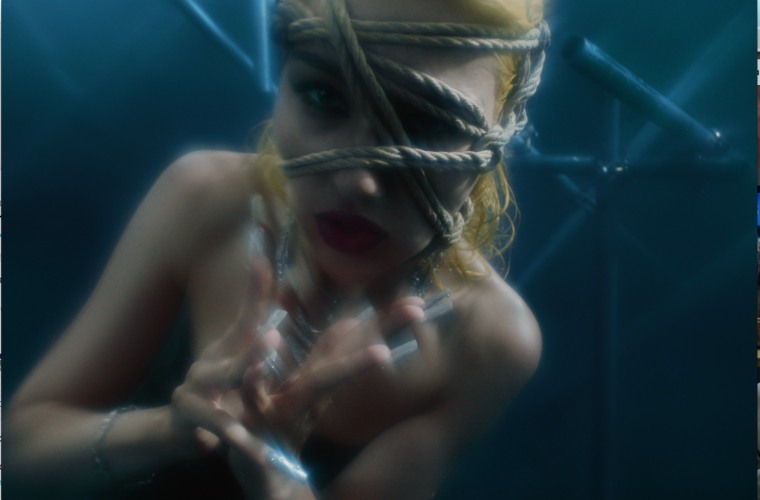 As a regular fixture at venues like Berghain in Berlin and on NTS Radio, where her For Your Entertainment show is an essential listen, VTSS has established herself as one of the most in-demand techno DJs around. The role of DJ can be something of an anonymous one, though, leading her to explore more of her own personality and experience via her own productions. First came the wonky BPMs of Projections, touching on drill and gabber among other styles, with new EP Circulus Vitiosus to follow on September 16. Today Martyna Maja shares "Body Mind Hell" ahead of the project dropping on new label Ninja Tune.
"Body Mind Hell" brings a dark energy to the table, unsurprising given it's subject matter (online dating). Rather than cycling through the tropes of swiping right or getting ghosted, Maja explores passion and desire amid the technological landscape through a mix of industrial beats and richly melodic synth work. Her own vocals are at the fore, lending an alien-like quality to the whole thing that feels somewhat fitting.
Speaking to The FADER via email, "'Body Mind Hell' is the freshest track of the EP as it was produced earlier this year, unlike the rest. It's also my favorite track of the EP. Each track unveils a part of the whole VTSS character, a bit more to the story. This one is the most sensual as it tells a tale of lust and this build up of sexual tension in times of online romance."