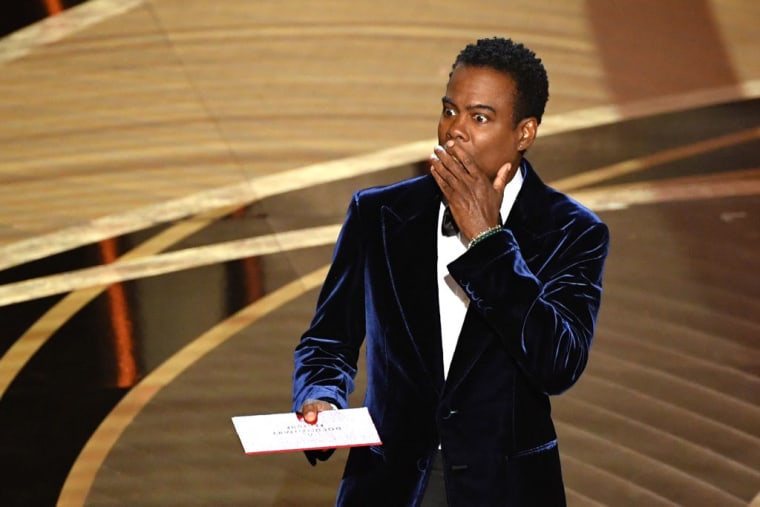 Chris Rock told an audience in Phoenix, Arizona that he turned down the opportunity to host the 2023 Academy Awards. Rock was at the center of arguably the most famous moment in Oscars history earlier this year when Will Smith slapped him in the face for making jokes about his wife, Jada Pinkett Smith.
Five months on from the viral moment, Rock, who has hosted the annual event in 2005 and 2016, told fans gathered to see him perform that he was offered the chance to host the ceremony next year but that he wasn't keen, comparing it to returning to the scene of a crime.
Referencing the murder trial of O.J. Simpson, Rock told the crowd at Arizona Financial Theatre (via Arizona Republic) that hosting next year would be like asking Nicole Brown Simpson "to go back to the restaurant" where she left her glasses before being killed. He also referenced Smith's role as Muhammad Ali in the 2001 biopic Ali, saying: "He's bigger than me. The state of Nevada would not sanction a fight between me and Will Smith."
The Academy has declined to comment on Rock's remarks. In April it was announced that Smith has been banned from the Oscars or any Academy events for the next ten years.