Song You Need: Horse Lords are back in business
"Mess Mend" is the lead single form the Baltimore band's fifth album, Comradely Objects, coming November 4 via RVNG Intl.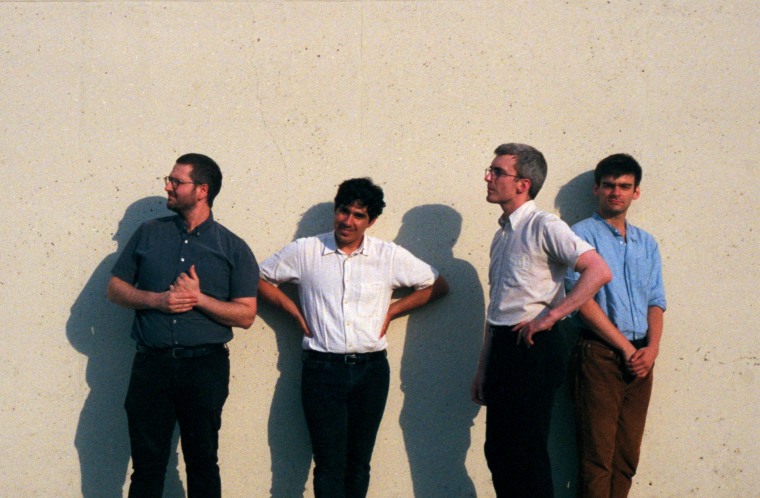 The FADER's "Songs You Need" are the tracks we can't stop playing. Check back every day for new music and follow along on our Spotify playlist.
Horse Lords are creatures of habit. Their four-man lineup — Andrew Bernstein on sax and auxiliary percussion, Max Eilbacher on bass and electronics, Owen Gardner on guitar, and Sam Haberman behind the kit — has stayed static since their 2010 founding. And the core tenets of their songwriting — an adherence to the just intonation system and harmonic minimalism matched with a proclivity for polyrhythm — are still fundamental to their sound. If anything's changed about the equine Baltimore band over the past decade, it's mainly amounted to a clipping of the hooves and a reinforcing of the blinders to increase their pace and clarity of vision. This is not to say that all Horse Lord songs sound the same: Rather, it's that finding the specific beauty in a Horse Lord song (beyond its undeniably infectious groove) demands close, textural listening — and, according to the band's political philosophy, is somewhat beside the point.
This week, Horse Lords have returned with "Mess Mend," their first new track since the release of their fourth album, The Common Task, in March 2021. It's the lead single from their next full-length project, Comradely Objects, scheduled to arrive November 4 via RVNG Intl. (the band's previous two releases came courtesy of Northern Spy Records). The new song is guitar-centric, with Gardner's fractal lick supported by a galloping, buzzy rhythm section.
It's difficult to express political thought through instrumental music, but Horse Lords have been making a valiant effort at doing so for the better part of their collective careers. The forthcoming record takes its name from a term coined by art historian Christina Kaier in her writing on Russian Constructivist design. It refers to the Constructivists' rejection of preciousness and egoism in art in favor of functional products made for the masses. "The comradely object should promote collective, egalitarian ideals," Horse Lords said in a press release accompanying the album announcement. "They tended toward simple, unadorned forms that emphasized utility and foregrounded the material. Comradely Objects works through what this means for the material of sound, for music, for the album, and for artistic production in the 21st century."
Watch the stop-motion animated music video for "Mess Mend," directed by Karen Yasinsky, below.