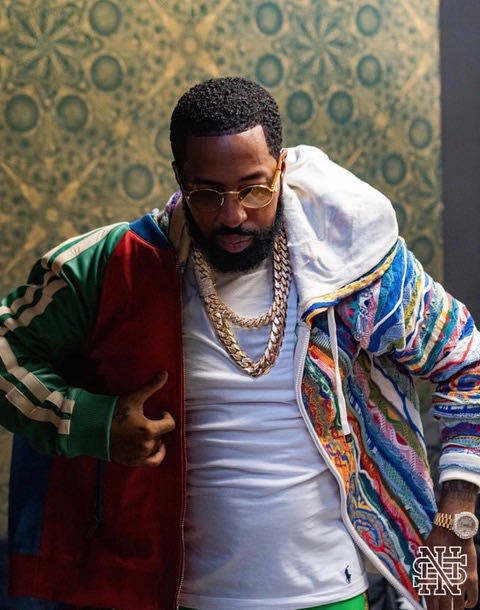 The FADER's "Songs You Need" are the tracks we can't stop playing. Check back every day for new music and follow along on our Spotify playlist.
Roc Marciano raps like someone tracing the scars that lie beneath his gold chains. At the heart of the tightly coiled authority that has made Marciano a fixture of underground New York rap in the new millennium is the steely strength that only comes from being repeatedly broken. The Elephant Man's Bones, his new album with veteran producer The Alchemist, is full of the layered mafioso rap that has made Marciano so beloved; on the album's title track, he exposes the raw nerves hiding beneath the unflinching gaze.
The lyrics that best summarize the strengths of "The Elephant Man's Bones" come at the beginning and midpoint of the song: "This is food for the spirit / The music is enduring / I'm sharing a human experience." Marciano opens the song in a relative sprint to toast to his accomplishments before, later, ruminating on their costs. "Got wounds, not even the doctor could heal it," Marciano raps, considerably more wearied. "I'm ashamed, mama, I'm hidin' from the mirror." Honesty thrums off the track not just from Marciano's lyrics, but thanks to The Alchemist's playful and creative treatment of his samples. The lead melody is poignant as a proposal in a seedy lounge bar and flows like a gentle river until reaching a torrential, muddy outro of filters, shifted pitches, and a newscaster pontificating on how difficult it is to be the sun. Roc Marciano, another star that shines brightly, could teach it a thing or two.