Maren Morris raises $150K for trans organizations following Tucker Carlson insult
Carlson attacked Morris on his show for her defense of transgender children; Morris created shirts based on his insults with proceeds being donated to GLAAD's Transgender Media Program and Trans Lifeline.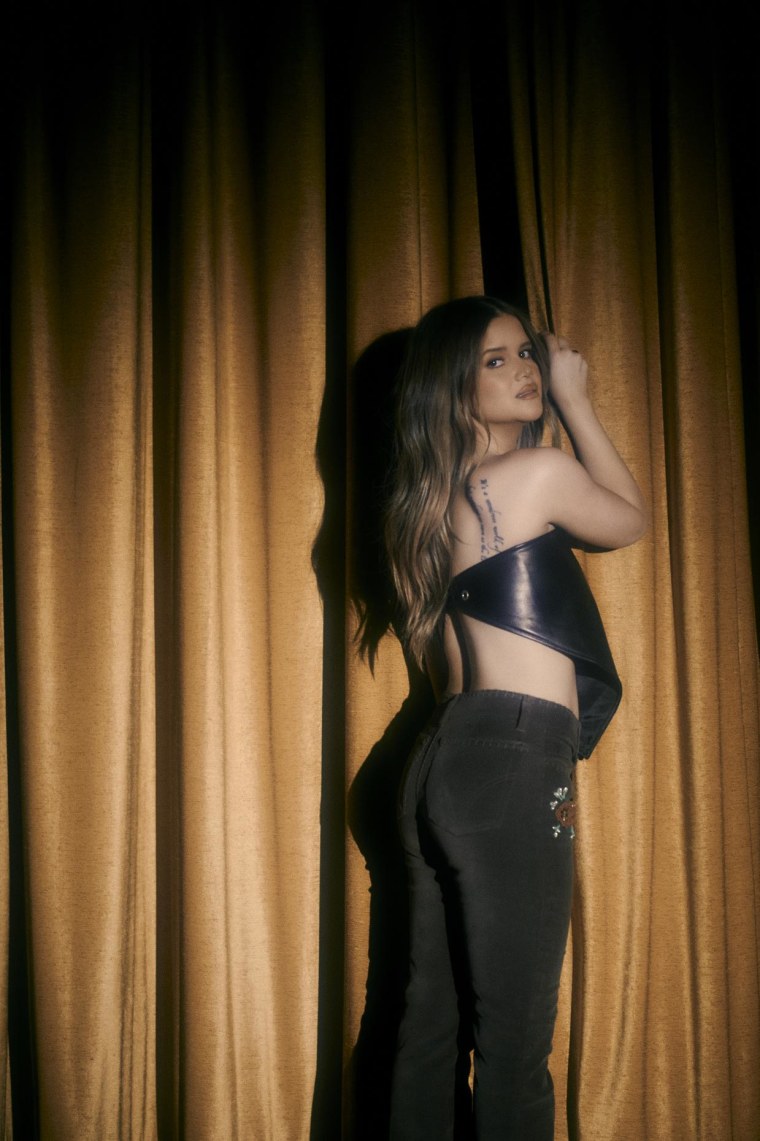 After being insulted as a "lunatic country music person" by Tucker Carlson for her support of the transgender community, Maren Morris has used the snub to raise over $150,000 for GLAAD's Transgender Media Program and Trans Lifeline.
It all traces back to an Instagram post made by Brittany Aldean, wife of country music performer Jason Aldean. In its caption, she wrote "I'd really like to thank my parents for not changing my gender when I went through my tomboy phase. I love this girly life." Morris contributed to the resulting backlash, tweeting "It's so easy to, like, not be a scumbag human? Sell your clip-ins and zip it, Insurrection Barbie."
Brittany Aldean doubled down on her remarks during an appearance on Tucker Carlson Tonight, and on the same show Carlson referred to Morris as a "lunatic, some kind of fake country music singer." Morris responded soon after the show first by tweeting an image and chyron inspired by her mention on the show.
#NewProfilePic pic.twitter.com/2JHtpjBVN2

— MAREN MORRIS (@MarenMorris) September 2, 2022
Hours later, Morris announced that she was selling a shirt inspired by the insult. The shirt reads "Maren Morris: Lunatic Country Music Person" and contains the phone number for a crisis hotline. All the proceeds from the sales will be donated to Trans Lifeline and the GLAAD Transgender Media Program. Within a day, sales reached over $100,000, and on Thursday GLAAD revealed that over $150,000 worth of shirts had been sold.
Anthony Allen Ramos, GLAAD's Vice President of Communications & Talent, thanked Morris in an emailed press statement. "By publicly speaking out to support trans youth, country music superstar Maren Morris is connecting with an audience who may be less familiar with the transgender community and the current wave of attacks on their rights. Not only is she using her platform and influence to help further the conversation and likely change hearts and minds, she is raising crucial funds which will go directly into GLAAD and Trans Lifeline's work to support the trans community at a time when it's needed more than ever."