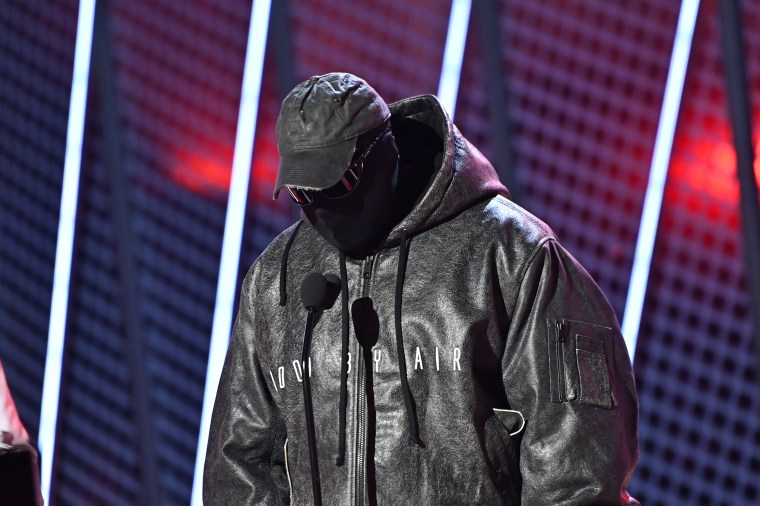 Kanye West has been vocal lately in promoting his private Christian school, Donda Academy, which opened last school year. The K–12, tuition-based institution's flagship location is in Simi Valley, California, but Ye has expressed plans to expand nationwide and to open universities as well. In a new report, Rolling Stone's Cheyenne Roundtree attempted to look deeper into the school's machinations, and was told by two sources that parents are made to sign non-disclosure agreements before their children begin class there, though a consultant to the school reportedly referred to the agreements as "informal."
The academy's website declares its mission as "prepar[ing] students to become the next generation of leaders, thinkers and innovators by providing them with a world-class education that includes a rigorous core curriculum, and an emphasis on sustainability, creativity, critical thinking and problem solving." Other stated goals are "to provide the youth with the passion, purpose and spiritual foundations they need to thrive in tomorrow's world" and "to be a reflection of God's glory in the world."
On a typical day, according to the site, Donda students "learn fundamentals, grow in their faith, and experience two enrichment classes," beginning with a full-school worship assembly and continuing with core classes (language arts, math, and science); lunch and recess; and enrichment courses including world language, visual art, film, choir, and parkour.
Beyond that, Donda Academy's website is opaque, and Roundtree's reporting shows the institution has worked to reveal as little information about itself as possiblem. Aside from the alleged NDA's, neither Rolling Stone nor a local paper, the Simi Valley Acorn, was able to secure any interviews with school officials or parents of students, nor did they receive responses from Ye's representatives when they reached out with requests for comment. The FADER has also reached out to Ye's representation.
The school is still not accredited, according to the RS report, and was still hiring instructors when the current school year began. And Brianne Campbell — listed on Donda's website as its principal — is only 28 years old, has never worked in education, and only recently began a post-graduate degree, Roundtree reports.
Despite these potential red flags, those close to Ye insist he is serious about his educational vision. "I want to be emphatic that there's never been a time that Kanye West did not want to do this," longtime collaborator Malik Yusef El Shabazz Jones, who worked with Ye on Donda Academy's concept, told Rolling Stone. "I think people don't understand the gravity of that. This man always wanted to create a school in his mama's name… Look at what we're doing with the choir and the fashion in school — I don't think there's a venture capitalist or anybody that's had a vision this clear on what education can look like for you."