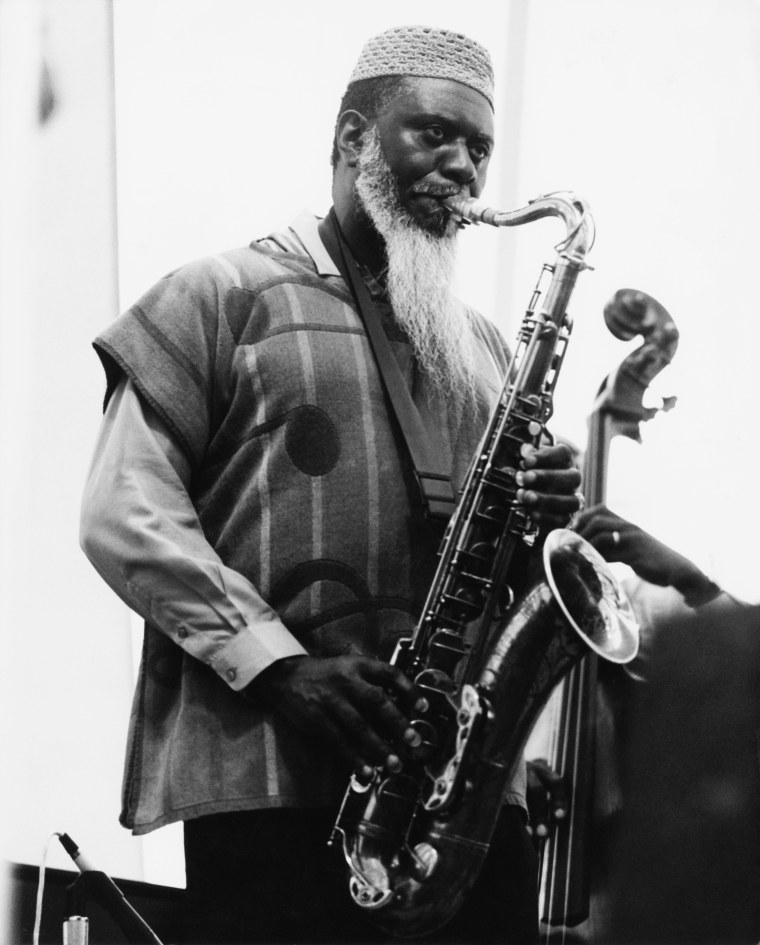 Pharoah Sanders, a singular and supremely influential voice in jazz composition and saxophone, passed away on Saturday at age 81. The news was broken on Saturday by Luaka Bop, the label that released the final album of his lifetime, Promises, a collaboration with Floating Points and the London Symphony Orchestra. "He died peacefully surrounded by loving family and friends in Los Angeles earlier this morning," the statement posted to Twitter said.
Born Farrell Sanders in Little Rock, Arkansas, Sanders was given the moniker "Pharoah" by fellow avant-garde jazz giant Sun Ra. In the mid-1960s, he collaborated extensively with John Coltraine, playing in his band on 12 albums recorded across two years. Sanders released his debut solo album Pharoah's First in 1964 and shared many groundbreaking works including Tauhid, Karma, Deaf Dumb Blind (Summun Bukmun Umyun), and many more.
His vibrant collaborative spirit was reflected across his discography. Sanders worked with Don Cherry, performed with Alice Coltraine on three albums including 1970's Journey in Satchidananda, and recorded seven albums with the jazz guitarist Tisziji Muñoz, to name a few. Floating Points, his creative partner on 2021's Promises, mourned Sanders' passing after the news broke: "My beautiful friend passed away this morning. I am so lucky to have known this man, and we are all blessed to have his art stay with us forever. Thank you Pharoah."
The official Twitter account of the Sun Ra Arkestra also shared their condolences:
As news of the passing, some of the many musicians and labels who owed a debt to Sanders shared in the mourning of the giant's departure from the earthly plain.