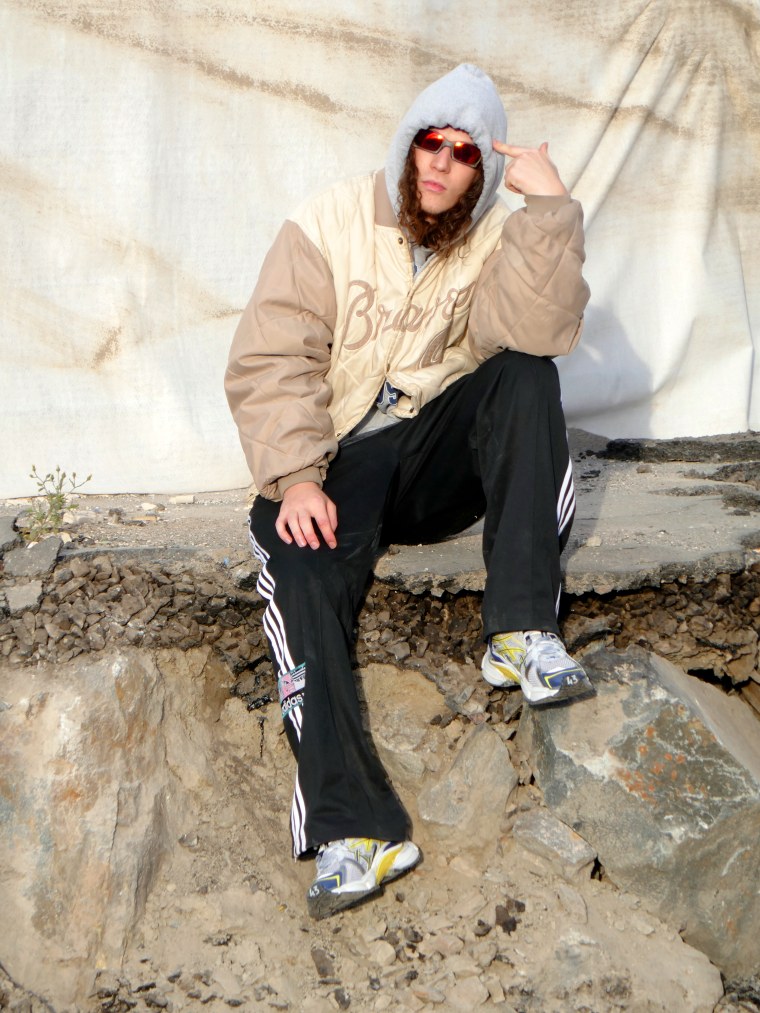 The FADER's "Songs You Need" are the tracks we can't stop playing. Check back every day for new music and follow along on our Spotify playlist.
Bladee's new album Spiderr is not his finest body of work, despite the fact that it's cover art is easily among the best of the year. The enigmatic Swedish rapper has been putting in more than his fair share of hours on tour and in the studio as a solo artist and the de facto leader of Drain Gang — not to mention his fashion ventures. He's put out four solo LPs and two collaborative projects in the past 30 months alone, some reaching breathtaking heights (The Fool was The FADER's 11th favorite album of 2021). And while Spiderr doesn't come close to that high-water mark, there's still plenty to enjoy here.
One standout from the record finds Bladee taking a break from his seemingly constant search for innovation in favor of a return to old source material. On Spiderr's sixth track, "Blue Crush Angel," Whitearmor (Drain Gang's resident beat maker and this album's producer) digs up gloomy synths that evoke the melancholy sounds of the Sadboys, calling back to a time when Yung Lean still ran the streets of Stockholm. Bladee uses the opportunity to step gracefully back into the shadows, seeming glad for a moment to reflect on his past amid the chaos of his current stardom.
As on most Bladee tracks, the lyrics of "Blue Crush Angel" are a series of cryptic aphorisms that don't quite add up to a clearly decipherable message. Lines like "Flowers wither but don't die" and "To be the law, you break the law" could be gestures at any number of things, but these are the types of Easter eggs best left for message board lurkers and Genius annotators. Like the strange figure standing front and center on Spiderr's cover with "Truth" tattooed in Hebrew on his forehead, Bladee's bars are best appreciated aesthetically, without reading too much into them.