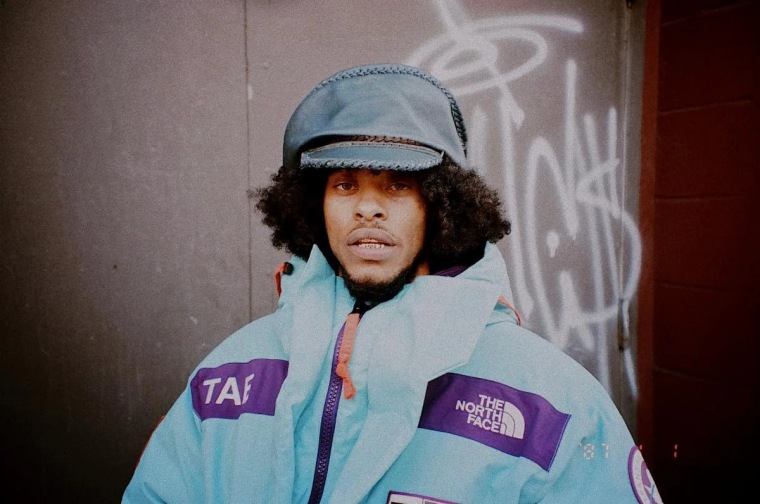 Pink Siifu is alleging that he was assaulted Tuesday night (October 4) by a security supervisor at the Brooklyn music venue Elsewhere. According to posts uploaded to the Alabama artist's verified Twitter and Instagram accounts the following day, the incident occurred after he'd performed two sets at the club. That night's bill — promoted by Lex Records and PopGun Presents — lists him performing alongside Fly Anakin as Flysiifu, with additional sets from Fly Anakin solo, Eyedress (the night's top-billed act), and B. Cool-Aid.
"will never perform At @elsewherespace another day in my life," Siifu tweeted Wednesday morning, later adding further explanation: "scars n scratches from tha supervisor of elsewhere security, mind u eye ( me tha fkn artist ) played 2 sets last night and this like my 6th time playing at tha venue." The latter tweet was accompanied by photos of scratches on Siifu's neck and the side of his torso apparently inflicted during the incident.

Later, he took to Instagram to elaborate. "security at @elsewherespace tried to get into a cat fight w me last night…….," he wrote. "EYE WILL NEVER PERFORM AT ELSEWHERE AGAIN AND NEED MY REPARATIONS FASHO afta trying to kick out tha homie headlining wife and 2 year old son eye politely spoke to tha SUPERVISOR OF SECURITY to calm down and he told me to throw away my Spliff, eye told em eye got em he den aggressively continued to take it outta my hand and starts tryna grab and choke and reach at my neck and collar. tha result is these scars. being I've played at this venue 5-6 times this is beyond disrespectful customer service with @elsewherespace alresdy having a history of fkn tha ppl ova."
When reached for comment, a representative of Elsewhere told The FADER that the venue is preparing a public statement. The FADER has also reached out to Pink Siifu directly for further comment on the situation.
UPDATE 4:18 p.m. ET: Elsewhere has shared a public statement on Tuesday night's event, claiming (among other things) that the venue has terminated the employee behind the alleged assault. Read the full statement below.