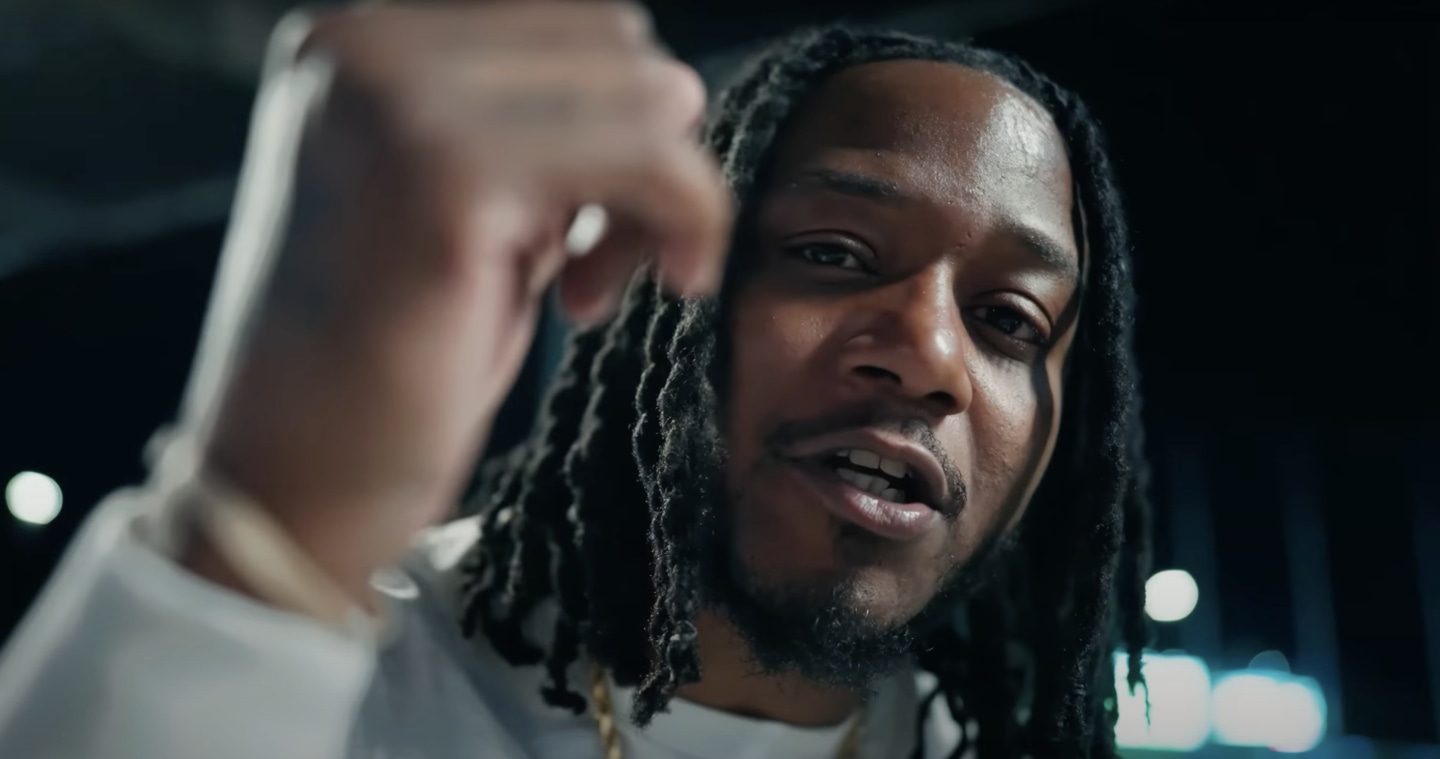 Every week, The FADER's Brandon Callender shares his highlights from across the rap world, from megastar artists to the deep underground.
Damjonboi — "Top Shelf"
The story behind the title of Damjonboi's new tape Ok I Lied 2 is simple enough to fit into two bars. "Said Super Saiyan 3 was my last tape / I was bullshitting tryna make a bag shake," he admits on "Olympians." Rap retirements are like fake doctor's notes, after all — you can just show up at work the next day like nothing happened and it'll be alright. On mid-tape highlight "Top Shelf," the Detroit rapper and producer gets right back to the bullshit. He's shooting guns until they overheat and melt, listening to his own music in the club, and bewildered by the quality of diamonds that people are putting in their jewelry. "I might drop a tape every month, bitch I'm back," he raps. Even if it turns out not to be true, Damjonboi makes it sound more convincing than your average promise.
Babyfxce E — "Broad Day"
The punchlines on Babyfxce E's "Broad Day" come flying at such a rapid pace you'll feel like you ended up in a boxing gym. The song's chest-caving bass might as well be someone's blows echoing in off the walls. Compared to other Flint rappers who've popped in the last few years, Babyfxce E is younger and lyrically a notch more hard-nosed, but that doesn't mean his music is all serious. Just before the one-minute mark, a female voice cuts in to say "I love you Face," before he interrupts her with an frustrated "Bitch that's what they all say." A well-placed joke can relieve any amount of tension.
Show Dem Camp — "Wyw" (feat. Bellah)
Whenever Show Dem Camp drop new projects, I end up diving into the discography of every all the featured artists I'm unfamiliar with. With Palmwine Music 3, allegedly the final entry in the trilogy, I've been stuck listening to the London-based Nigerian singer Bellah, who puts on an Oscar-winning performance on "Wyw." When she sings "I don't wish you nothing but pain, heartbreak," her light voice transforms into an ice pick. (The "Wow…" adlib kills me). Ghost fires back in his verse though: "Just hold your L, I know it's tough like the bluest denim / Do me I do you, God no go vex, True Religion." "Wyw" carries the feelings of 2000s rapper-singer duet, where chemistry is just as important as blowing your mind with vocals or wordplay. It's the kind of song I wish we had more of today.