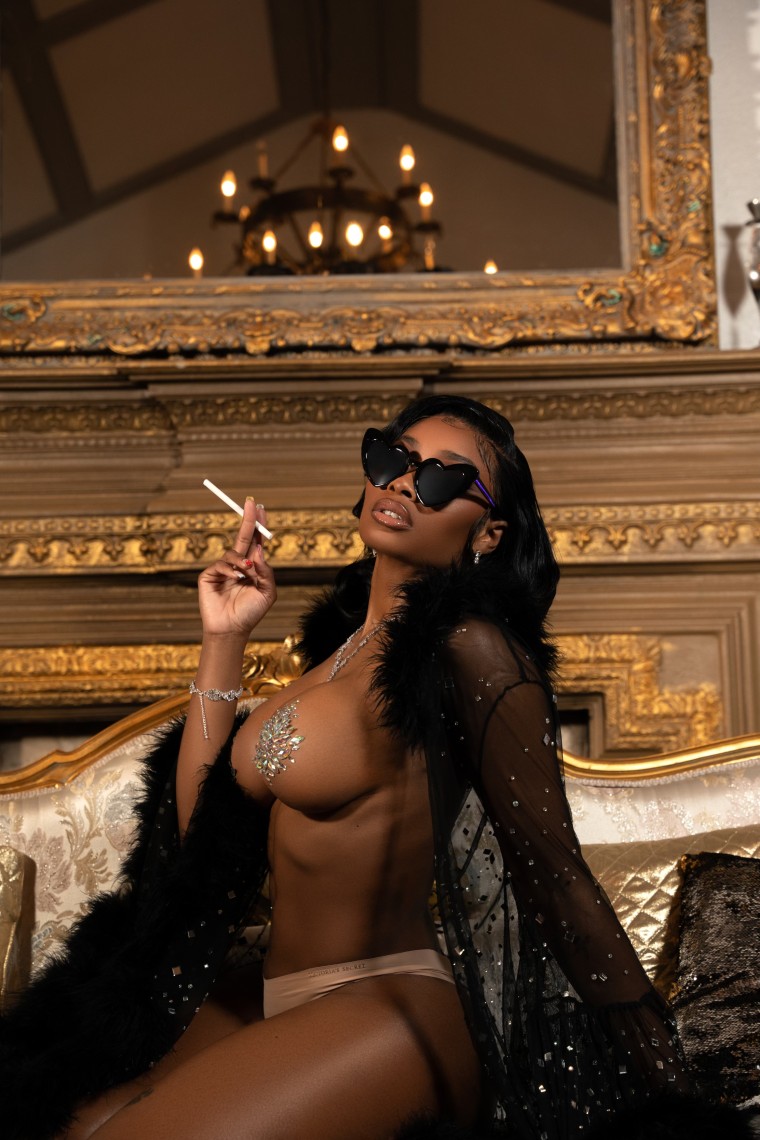 Armani Caesar has shared a new single from her forthcoming album, The Liz 2. "DIANA" is an anthem for the proudly nasty, produced by Camouflage Monk and featuring Kodak Black.
"Pussy smell good, but I fuck him like a stank hoe," Armani repeats on the chorus, with all the confidence that comes with the title of FLOG (First Lady Of Griselda). Over the course of the three-minute track, she switches up flows artfully, and she sings for more than a minute on the song's extended outro, sounding fully in control the whole way through.
Since dropping The Liz back in 2020, Armani Caesar has released a string of strong standalone singles, including "Poker Night," "Hunnit Dollar Hiccup" (feat. Benny The Butcher and Stove God Cooks), and "Paula Deen" (feat. Westside Gunn).
Stream "DIANA" below.