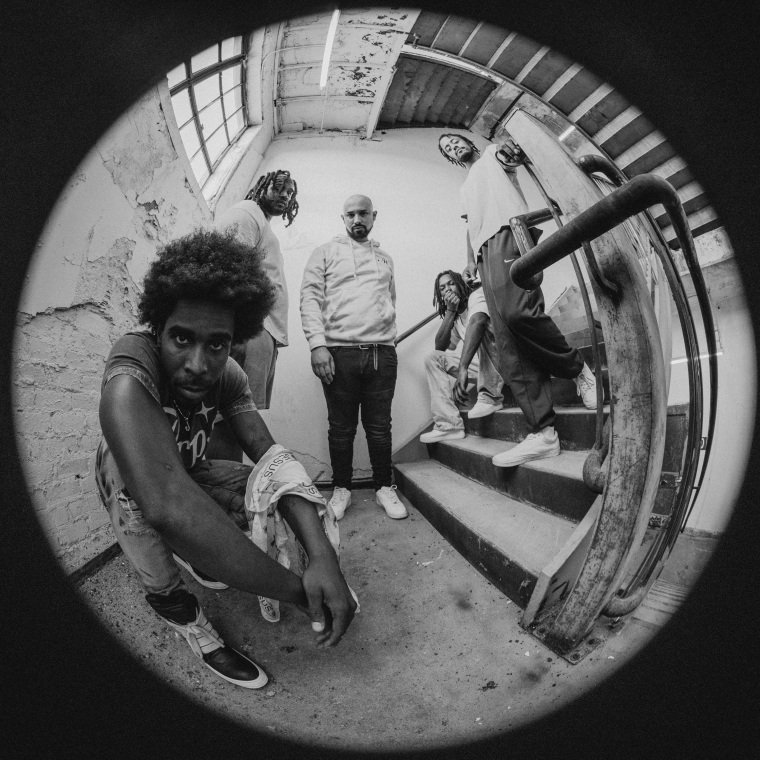 A year and two months after the death of their in-house producer Squeak at 26, and more than five years after founding member John Walt was murdered at 24, PIVOT Gang is back with a refreshingly lighthearted posse cut called "Aang." Technically, it's the Saba-led Chicago rap crew's first release as a full collective since their 2019 debut LP, You Can't Sit With Us, though they all appeared at different points on last year's En Route, a collaborative record from Squeak and group member MFnMelo shared shortly after the producer's passing. The new song is produced by Saba with help from daedaePIVOT, features a verse each from Joseph Chilliams, Saba, Melo, and Frsh Waters (in that order), and includes additional vocals from Gaidaa and Maria Sanchez.
As one might guess from its title, "Aang" draws inspiration from the beloved, anime-influenced (but American-made) TV series Avatar: The Last Airbender, which ran for three years starting in 2005 and left a massive imprint on those (myself included) who grew up during that period, despite the epic failure of the 2010, M. Night Shayamalan-directed, live-action feature based on the show. "Hoppin' out the water like Aang, wi' my gang," Chilliams starts off, setting the scene for a series of elemental puns.
Luckily, Pivot Gang don't linger too long on the fruitful but well-trod ground of anime bars. Instead, their return is an ultra-referential group effort that touches on Saddam Hussein, Duwayne Wade, Trinidad James, NSYNC, Cam Newton, Shaq, and Paul Bunyon before the final measure of Saba and daedae's beat plays out just past the three-minute mark. The song's buoyant vibe is a testament to the resilience of a crew of friends who have weathered terrible tragedy together.
Watch the track's Jude Appleby-shot, daedae-edited official visualizer, which loops and reverses a clip of Squeak dancing joyfully in an empty room (he literally runs up the walls), below. And buy tickets to the fifth anniversary of John Walt Day — a November benefit 26 concert featuring all four rappers with proceeds going to mentorship and scholarship programs run by the John Walt Foundation — via the organization's website.