Song You Need: Kai Campos' compressed space odyssey
"Satellite 9" is a new single from Campos and Dom Makers' duo, Mount Kimbie, released as a double a-side b/w Maker's "DVD" (feat. choker).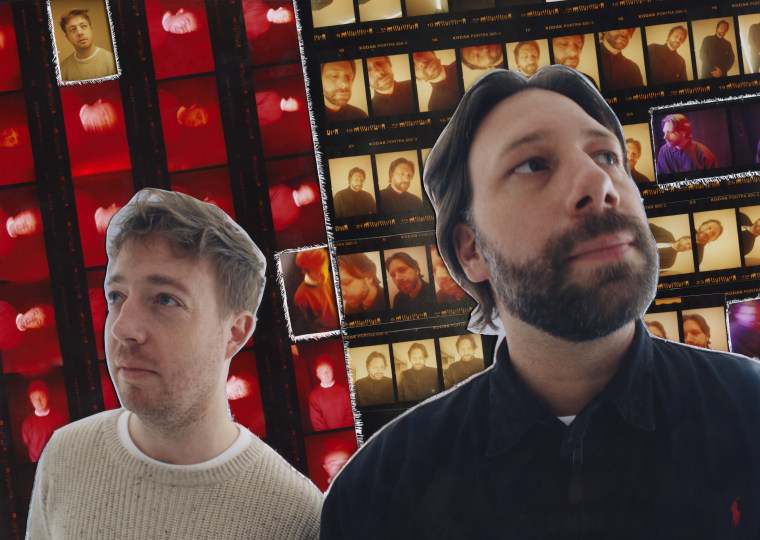 Mount Kimbie — and Kai Campos in particular — have a special knack for making small things feel mysterious and cosmic: A brief instrumental snippet becomes an hours-long walk through the woods beneath a cloudless, starlit sky. A vocal sample becomes a powerful mantra, reverberating through spacetime.
Campos' new track, "Satellite 9," is an elegant example of his uniquely pithy compositional style. Released as a double a-side b/w "DVD" — produced by Mount Kimbie's other half, Dom Maker, and featuring lead vocals from Choker with backup from Sampha and some neat piano voicings courtesy of Duval Timothy — it's the latest of four such dual offerings from MK 3.5: Die Cuts | City Planning, a double album due out November 4. Maker takes the lead on the forthcoming record's first disc, with Campos taking us home on disc two.
"DVD" is by no means an afterthought on today's double single, but where its all-star cast becomes somewhat cramped in the space of just over two minutes, "Satellite 9" is elevated by its clean, open feel. With an aqueous drum beat and synths that sound like transmissions through a wormhole, Campos evokes the sensation of floating fast through an endless — and endlessly fascinating — galaxy, millions of lightyears from our own.
Along with the new music, both Maker and Campos have shared plans for extra-curricular projects surrounding their co-released but separately made records. For Die Cuts, Maker has reunited with esteemed filmmaker Tyrone Lebon, who worked on visuals for MK's 2010 debut LP and is returning to music media for the first time since directing the video for Frank Ocean's "Nikes." According to a press release, the project is a "15min 35mm looping projection that has been scratched, painted, had shapes cut out, and new ones stuck back in."
Campos has gone even more conceptual with City Planning, commissioning Frank Lebon (Tyrone's brother) and the sculptor Tom Shannon to build a piece called "Four World Set," a "series of giant reflective spheres, each… 16 feet in diameter and collectively… 32 feet in height" (per the same release).
Listen to "Satellite 9" and "DVD," check out the cover art and tracklists for MK 3.5: Die Cuts | City Planning, and view the dates for some non-traditional events Campos and Maker have planned below.
MK 3.5: Die Cuts | City Planning cover art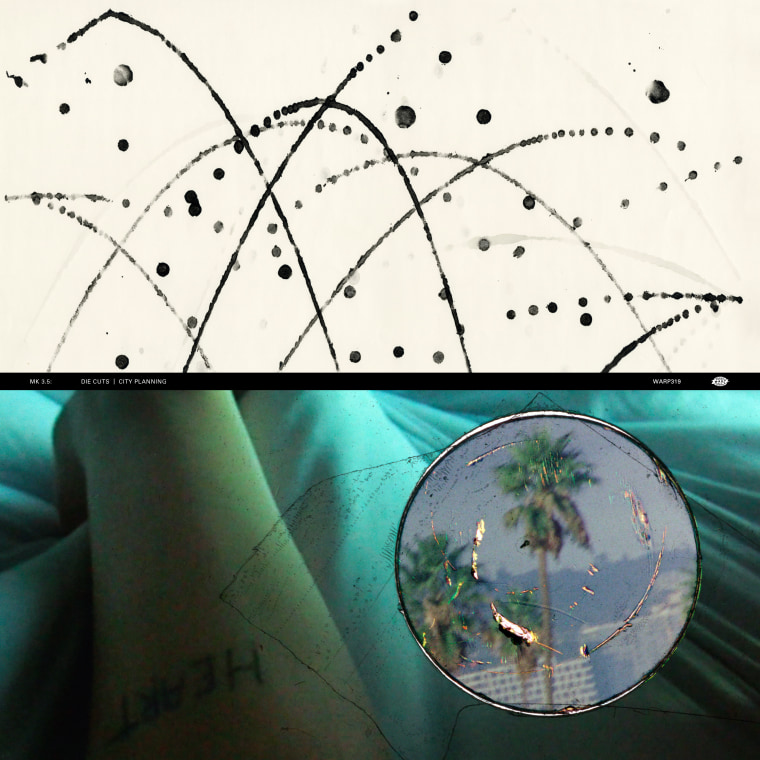 Die Cuts tracklist
1. dvd (feat. choker)
2. in your eyes (feat. slowthai & danny brown)
3. f1 racer (feat. kučka)
4. heat on, lips on
5. end of the road (feat. reggie)
6. somehow she's still here (feat. james blake)
7. kissing (feat. slowthai)
8. say that (feat. nomi)
9. need u tonight
10. if and when (feat. wiki)
11. tender hearts meet the sky (feat. keiyaa)
12. a deities encore (feat. liv.e)
City Planning tracklist
1. Q
2. Quartz
3. Transit Map (Flattened)
4. Satellite 7
5. Satellite 9
6. Satellite 6 (Corrupted)
7. Zone 3 (City Limits)
8. Zone 2 (Last Connection)
9. Zone 1 (24 Hours)
10. Industry
11. Human Voices
Mount Kimbie live dates
October 31 - Mount Kimbie & Tom Shannon present "Four World Set" - London, UK - St Giles Square (open thru November 5)
November 2 - Kai Campos: Mount Kimbie - London, UK - Phonica Records (in-store)
November 4 - Mount Kimbie & Tyrone Lebon: Die Cuts Film Exhibition Party - London, UK -
Frieze Gallery (open thru November 5th)
November 4th - MK 3.5 Album Release Party (curated by Kai Campos) - The Lower Third