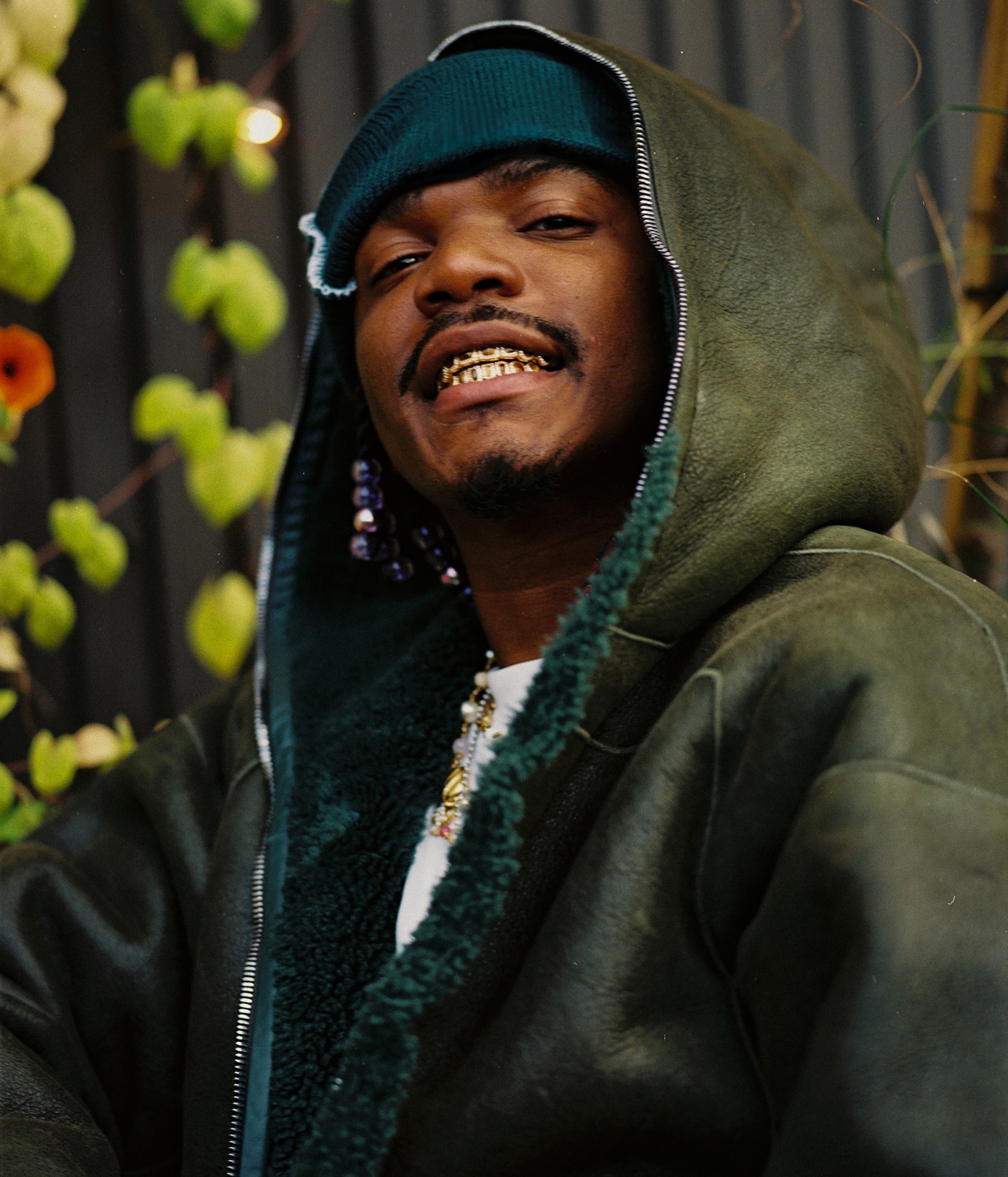 Every week, The FADER's Brandon Callender shares his highlights from across the rap world, from megastar artists to the deep underground.
Smino – "No L's" / "Blue Billy"
Smino's new album Luv 4 Rent is like a housewarming party filled with friends. Cozy and lowkey, the St. Louis rapper's third studio album takes a quiet approach to celebration with hushed flows and soulful production. On "No L's," he's interpolating Monica as he raps about overcoming adversities while on "Blu Billy," he's beating his chest as he talks about seeing him become the best version of himself while his words dance between chords. In both songs it feels like Smino's coming up with melodies on the fly, effortlessly stringing together phrases you couldn't imagine anyone else putting together. He's a mesmerizing stylist and Luv 4 Rent doesn't let you forget that.
SG Batman – "Ain't Gotta Ask Fa Dat"
There's a comment on SG Batman's "Ain't Gotta Ask Fa Dat" that says "this beat is the raq, detroit n memphis all in one." Honestly, it's pretty accurate. The beat's smoky funk, ominous bounce, and percussive sound effects all swirl together for something that feels like 1997 as much as it does 2022. The Chicago rapper's sliding all over the pocket, switching flows whenever he gets bored of using one for a few bars in a row. It's full of searing and playful disses, but I keep laughing at how disappointed he sounds when he raps "Niggas so outdated, how you still rocking Vlone?" Rappers clowning entire brands will never stop being funny.
2219 Lee feat. Cash Cobain – "Slizzy Bop"
"If you wanna fuck my mans, I wanna fuck your sis," Cash Cobain raps in the opening lines of "Slizzy Bop." "Make sure he eat your pussy, 'cause she gonna suck my dick." 2219 Lee and Cash Cobain treat sex like it's a game. They don't dress up their horniness in complicated metaphors like R&B singers—they're blunt as hell about it and make it a badge of honor. That's the thesis of sexy drill, a fun, fast-living music that treats every waking day like an excuse to go crazy and live it up. The submerged "Skrt" sample and lullaby-like melody floating under Lee and Cash's words make "Slizzy Bop" feel like it's meant to put you in a trance. If you don't snap out of it, you might end up living life as wild as they do.
MarijuanaXO – "Sport Mode"
It's impossible to sit still while listening to MarijuanaXO's "Sport Mode." There's been no shortage of tracks to storm the dancefloor to in rap this year, but even the stiffest person you know wouldn't be able to resist getting up to bust a few moves in the living room to this. "Baby can you shake that booty like this beat do? / Pussy got a hold on a nigga like the streets do," he raps over the rumbling drums. Some might consider it sacrilegious to turn "Just The Two of Us" into a twerk song, but nothing is off limits in Milwaukee. Come for the lines about stealing dude's girls to link them at hotels, but stay for the dancing clips interspersed throughout the video.