Mykki Blanco joins FaltyDL on "One Way Or Another"
It's the fourth single from FaltyDL's next album, A Nurse To My Patience, coming next Friday.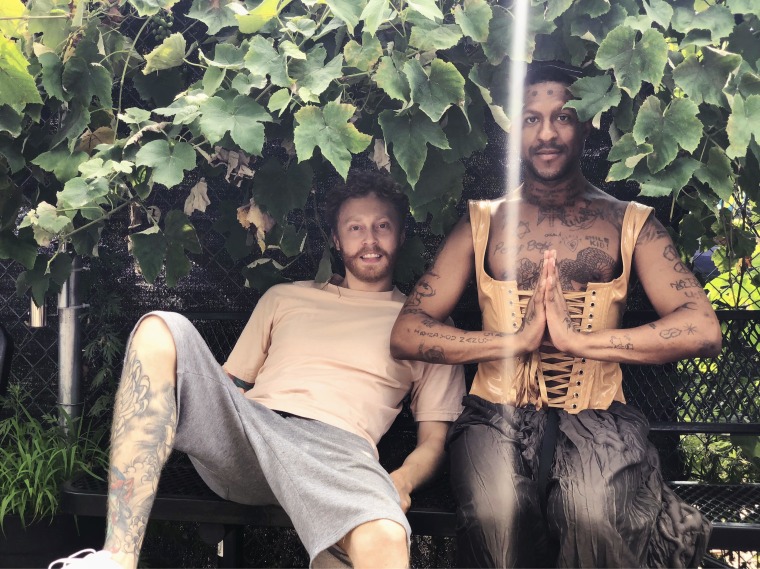 A week away from the release of A Nurse To My Patience, FaltyDL's first full-length LP since 2016's Heaven Is For Quitters, the New Haven-bred, New York-based composer, producer, and (now) singer has shared the project's fourth and final single. "One Way Or Another" features Mykki Blanco, and follows "Four Horses" (feat. Julianna Barwick), "God Light" (feat. Joe Goddard), and "Berlin" on the record's release cycle.
The new track is a low-key, feel-good jam that centers a humanist refrain, "One way or another / You could be my brother," over an instrumental so laid back it might keel over completely if not for Falty's confidence behind the boards. Blanco enters late in the song with a short, silky verse and contributes some pedal-point backing vocals as the song fades out.
"One Way Or Another, Mykki could be my brother," the artist (also known as Drew Lustman) reiterates in a press release. "Our ongoing collaboration has been the most freeing musical experience of my life, and at this stage we can anticipate each other's moves and ideas. I feel so strong with their presence in my life, and I owe a lot of this phase of my career to them and their belief in me. This song is the ribbon on my album, the tempo to my patience."
Listen to "One Way Or Another" and the other three pre-release singles from A Nurse To My Patience below, and read Anzhe Zang's 2016 interview with Lustman here.