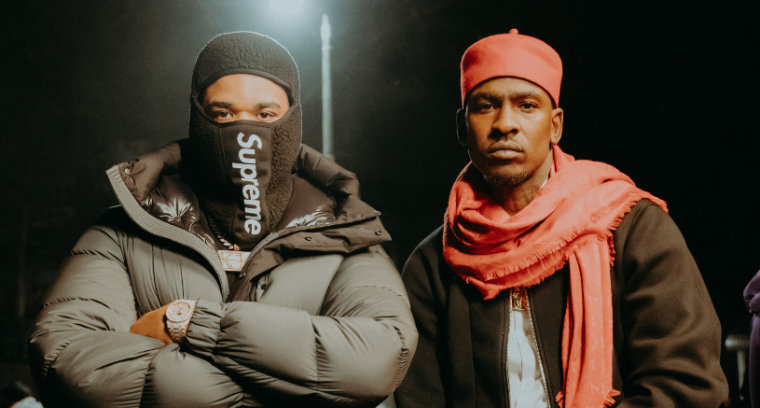 The FADER's "Songs You Need" are the tracks we can't stop playing. Check back every day for new music and follow along on our Spotify playlist.
South London drill MC K-Trap has released two projects since he put out "Warm" in 2021 but the track has lodged itself in the hearts and minds of U.K. rap fans, even managing to chart a year after its release. As is now customary with a viral track, K-Trap recently began teasing a remix with a new verse, later confirming "Warm"'s status as a street anthem by revealing Skepta as the mystery guest.
Skepta comes through strongly on the remix, dropping references to his Nigerian chief status and recent pivot toward the art world over the trademark drill staples of distorted bass and electronic production. His arrival, alongside a video featuring JME, Chip, Krept & Konan, and more, is a celebratory moment for K-Trap. The fiercely independent artist has risen up through the ranks, slowly improving with each and every project. His latest, September's The Last Whip II is one of the U.K. scene's finest projects of the year with the unexpected success of "Warm" gifting him a breakout hit as well. It's one of those tracks that pushes cult heroes out of their corner and into the spotlight, a moment where everything just aligns for an artist as years of hard work all seem to pay off at once. K-Trap is in that sweet spot right now, and this is his victory lap.