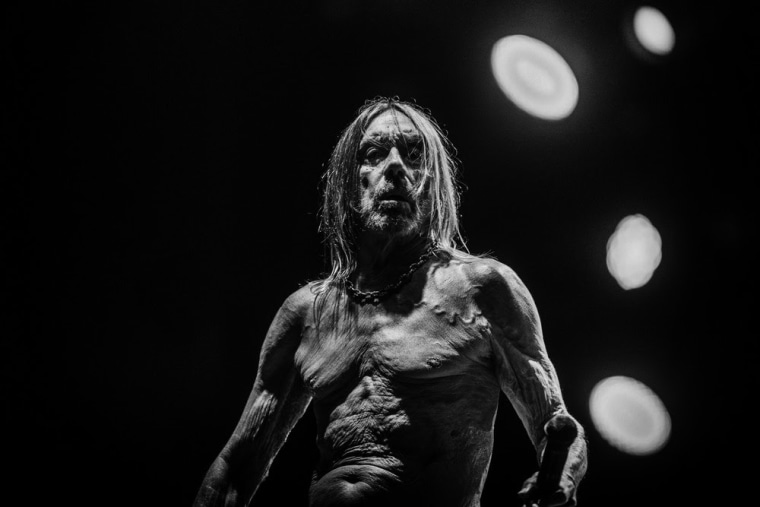 The Stooges graduate Iggy Pop has announced his 19th studio album, EVERY LOSER, dueout January 6, 2023. The Godfather of Punk is freshly signed to the newly minted label Gold Tooth Records, under Atlantic. Gold Tooth is founded by GRAMMY-winning Andrew Watt, who is also acting as the executive producer on the record.
Iggy Pop talks EVERY LOSER in a statement, saying, "I'm the guy with no shirt who rocks; Andrew and Gold Tooth get that, and we made a record together the old-fashioned way. The players are guys I've known since they were kids and the music will beat the shit out of you."
Along with the announcement, the rock legend has shared the nostalgia-inducing and aptly titled "Frenzy." The song also acts as the introductory track for the record. Listen "Frenzy" and find the album's full tracklist below.
In 2020, Iggy Pop received the GRAMMY Lifetime Achievement Award, much to his surprise. Earlier this year, he headlined Lake Perris, California's Desert Daze for their 10-year anniversary.
Iggy Pop - EVERY LOSER tracklist
1. Frenzy
2. Strung Out Johnny
3. New Atlantis
4. Modern Day Rip Off
5. Morning Show
6. The News For Andy
7. Neo Punk
8. All The Way Down
9. Comments
10. My Animus Interlude
11. The Regency