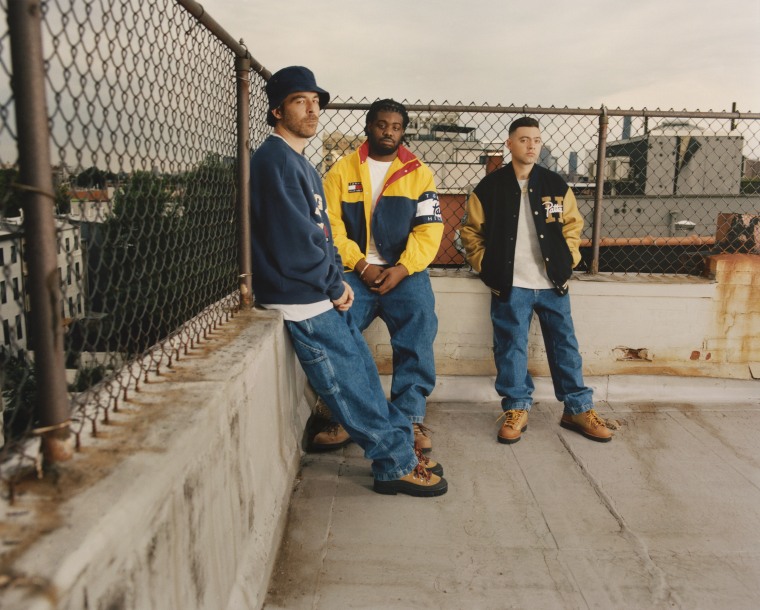 MIKE and Wiki have established themselves over the past decade as two of the preeminent figures in New York hip-hop's underground, and The Alchemist is one of the scene's elder statesmen (by way of Beverly Hills, California). This past Friday (November 25), the three forces collided for a three-track EP titled One More, released in promotion of a new capsule collection from Patta and Tommy Hilfiger.
The tape is anchored by its opener and title track. Alc sets the scene with a soul sample that would sit comfortably on one of MIKE's self-produced cuts, and each rapper takes a verse: Wiki first, then MIKE. The song comes with a visual treatment from Nicholas Stafford Briggs in which the three artists and several of their stylish friends lounge on a Chinatown roof, rocking Patta X Tommy gear.
The two tracks that follow — "Be Realistic" and "Odd Ways," have more traditional Alchemist instrumentals, with both rappers bringing thoughtful, punchline-packed bars from start to finish.
One More marks the first three-way collaboration between MIKE, Wiki, and The Alchemist, though MIKE has worked with both artists separately. Wiki featured MIKE on "Promised," a track from his most recent solo LP, 2021's Half God; and MIKE rapped over an Alc beat on "Lossless," from Alc's 2021 EP This Thing of Ours 2.
Watch the "One More" video above, and listen to the full One More EP below.