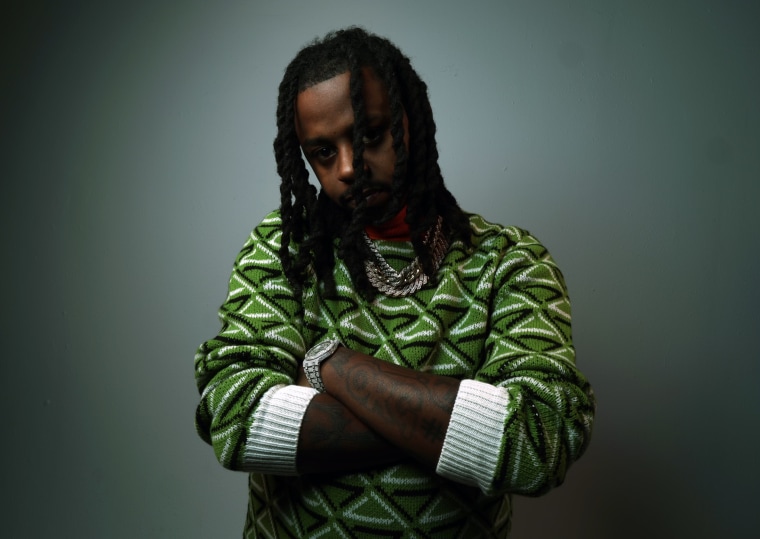 Babyface Ray is this week's guest on The FADER Interview. With MOB — his second LP of the year following January's FACE — due out this Friday (December 2), the Detroit emcee sat down with Brandon Callender for a wide-ranging conversation.
Ray has been grinding for a full decade, repping his city and his scene with a steady stream of no-frills reality raps. But he only started receiving national attention in 2020, in the midst of a global pandemic. (After 10 years in the rap game, Ray was granted a somewhat ironic spot in this year's XXL Freshman Class.) Still, he's not mad at the world for sleeping on him for so long. Rather, he appreciates the recognition he's brought to Michigan's thriving rap scene, and to his city's newfound influence on hip-hop the world across. A constant champion of new music, he shouted out some of his favorite young rappers pushing Detroit's raw swagger forward during the recent interview.
In the following excerpt, Brandon commends Ray for promoting new artists on his socials. Ray throws a few extra names in the pot and explains his not-entirely unselfish reasoning for putting the next generation on.
Listen to the full episode here and read the exchange below.
I really appreciate how you're always shouting out the younger generation of artists and tryna put them on. A few days ago on your IG stories, you shouted out Shaudy Kash, Samuel Shabazz, and the World Tour Mafia guys.
Don't forget about 44 Tez. I shouted him out too. That's that raw you just was talking about. King Hendricks too. I feel like it's important because this is the music I'm listening to, so why not shout 'em out? I ain't gonna hide it. I know the world don't know what's going on, and I know my platform's much bigger. So a shoutout might lead to them being able to put food on the plate for their family. If I can do that, that's a great thing, and they're always gonna remember that. I'm going right now, but I might not always be going, so you've gotta make sure you plant some type of seeds for the future.