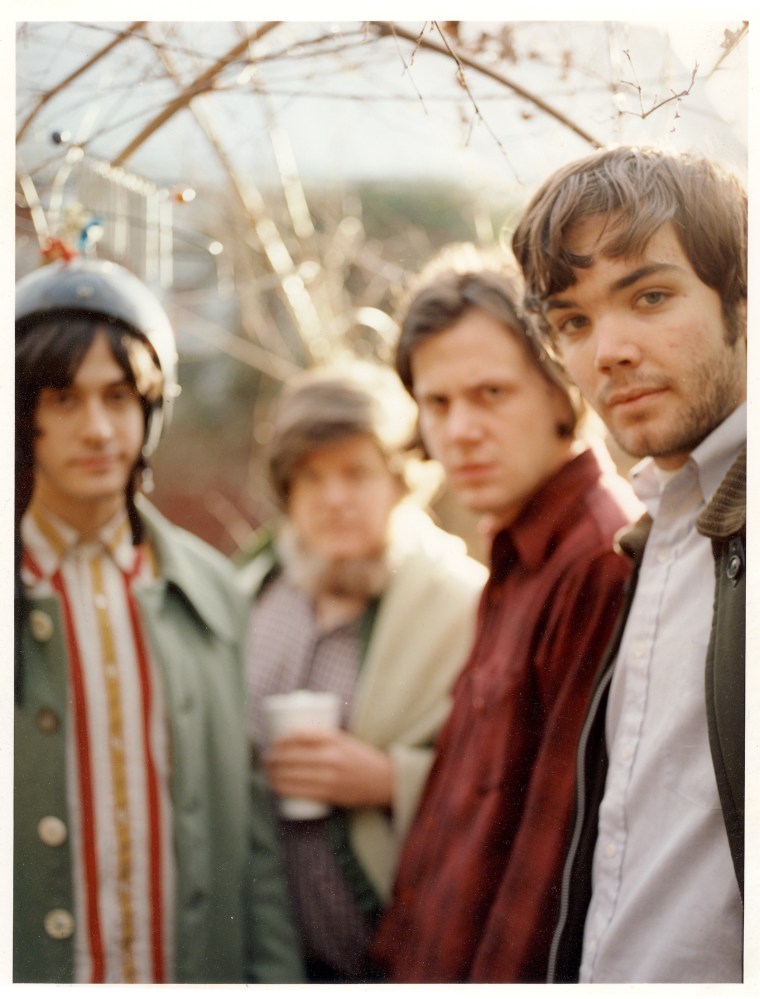 In collaboration with Merge Records, Jeff Mangum has announced the definitive, career-spanning box set comprising the full breadth of Neutral Milk Hotel's recorded music. The Collected Works of Neutral Milk Hotel, due out February 24, will include deluxe reissues of the bands two studio albums — On Avery Island (1996) and In the Aeroplane Over the Sea (1997) — as well as a picture-disc concert record recorded during a 1997 show in Athens, Georgia (Live at Jittery Joe's), eight acoustic recordings compiled on one disc as Ferris Wheel On Fire, an expanded edition of NMH's 1995 debut EP Everything Is, two seven-inch A/B-side singles — "Holland, 1945" / "Engine" and "You've Passed" / "Where You'll Find Me Now" — and the first official release of "Little Birds," penned by Mangum in 1998 in honor of the death of a friend and played live on a few select occasions since. That song's original 1998 demo and a live version from the same year are out today with the collection's announcement. A 2014 live version will be featured in the physical box set, which will also include two 24'' X 24'' fold-out posters.
Founded in 1989 as the solo project of Jeff Mangum in his home town of Ruston, Louisiana, NMH gained traction after his post-college move to Athens. The group reached its final form following the release of On Avery Island, when Mangum recruited multi-instrumentalists Julian Koster, Scott Spillane, and Jeremy Barnes to join him and producer/session player Robert Schneider to make NMH's beloved sophomore album, In the Aeroplane Over the Sea. Despite that record's near-universal critical acclaim (or, perhaps, because of it), Mangum disbanded the outfit abruptly after their 1998 tour. They released a limited-run, less expansive version of the forthcoming collection (simply titled Box Set) in 2011 before reuniting as a live band from 2013 to 2015.
Listen to both newly released versions of "Little Birds" below.