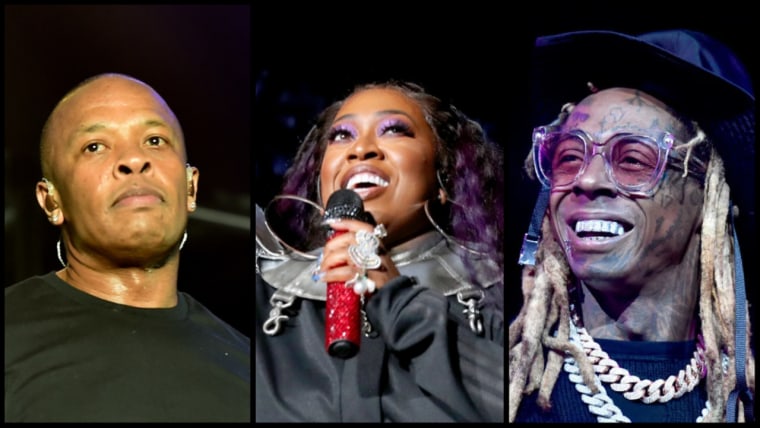 The Recording Academy and Black Music Collective have announced 2023's Global Impact Grammy Award winners: Lil Wayne, Missy Elliott, Dr. Dre, and Epic Records CEO Sylvia Rhone (an honorary BMC chairwoman). The award celebrates artists for their "personal and professional achievements in the music industry," per Grammy.com. They'll be honored along with the rest of the winners at the 65th Annual Grammy Awards ceremony, which will take place on February 5 at the Hollywood Palladium.
"I am so thrilled to honor and celebrate these four giants in the music industry," Recording Academy CEO Harvey Mason Jr. said in a press release announcing the news. "Last year's inaugural event was such a highlight during GRAMMY Week and now with Dre, Missy, Wayne, and Sylvia there to pay tribute to this year, it's definitely going to be another night to remember. I continue to be proud of the work of our Black Music Collective as it's a vital part of what we do here at the Academy."
The Recording Academy created the Black Music Collective in 2020, responding to criticism of the institution's long-held, systemic racial biases. According to the collective's landing page on the Recording Academy website, the BMC is "dedicated to the inclusion, recognition and advancements of Black music and its creators and professionals within the Recording Academy and music industry at-large [sic]." Last year's inaugural Global Impact Award winners were John Legend, MC Lyte, D-Nice, and Love Renaissance, an Atlanta-based record label owned by Universal Music Group since 2017.