Model/Actriz announce debut album, share new song "Crossing Guard"
Dogsbody is due out February 24 via True Panther Sounds.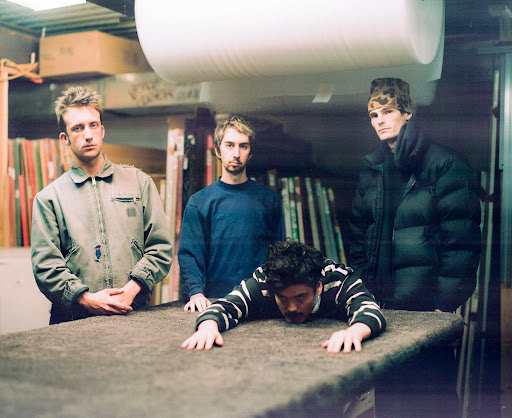 Model/Actriz have announced their debut album, Dogsbody, due out February 24 via True Panther. They've also shared the record's second single, "Crossing Guard," which follows November's "Mosquito," a certified Song You Need.
On "Crossing Guard," the quartet of Cole Haden (vocals), Jackson Wetmore (guitar), Ruben Radlauer (bass), and Aaron Shapiro (drums) channel Throbbing Gristle and the synth-punk legends of yore for a pulsing cut that reimagines its titular character as a figure far removed from school parking lots. There's a slightly sinister undercurrent to Haden's fried delivery as he deadpans the song's visceral hook: "At the crossing guard's relay / There's no hands left to take / So grab me by the teeth / And whisper it to me."
Watch Nathan Castiel's darkly pastoral "Crossing Guard" music video, view Model/Actriz's newly announced run of North American tour dates, and check out Dogsbody's cover art and tracklist below.
Model Actriz 2023 North American tour dates
March 9 - Durham, NC - Pinhook *
March 10 - Atlanta, GA - The Earl *
March 11 - Nashville, TN - DRKMTTR *
March 14–18 - Austin, TX - SXSW
March 20 - Tucson, AZ - Club Congress
March 23 - Los Angeles, CA - Zebulon
March 24 - Oakland, CA - Stork Club
Mar 25–26 - Boise, ID - Treefort Music Fest
March 29 - Portland, OR - Doug Fir
March 30 - Vancouver, BC - Cobalt
March 31 - Seattle, WA - Barboza
April 5 - Minneapolis, MN - 7th St Entry
April 6 - Chicago, IL - Empty Bottle
April 7 - Detroit, MI - Lager House
April 8 - Toronto, ON - Monarch
April 9 - Montreal, QC - L'Esco
April 13 - Burlington, VT - Higher Ground Showcase Lounge
April 14 - Kingston, NY - Tubby's
April 15 - Boston, MA - O'Brien's Pub
April 18 - Washington, DC - DC9
April 19 - Philadelphia, PA - Foto Club
April 20 - New York, NY - Racket
* w/ Frost Children
Dogsbody cover art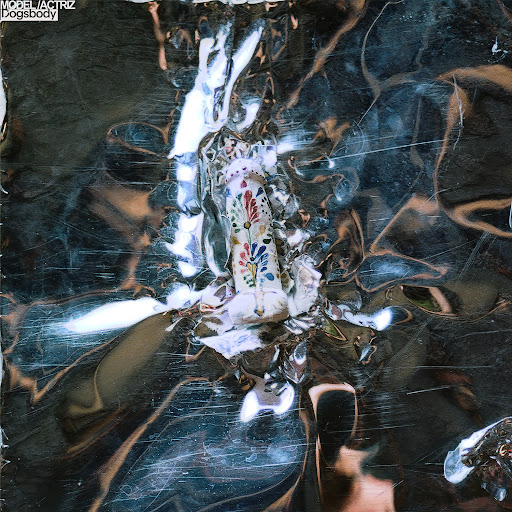 Dogsbody tracklist
1. Donkey Show
2. Mosquito
3. Crossing Guard
4. Slate
5. Divers
6. Amaranth
7. Pure Mode
8. Maria
9. Sleepless
10. Sun In