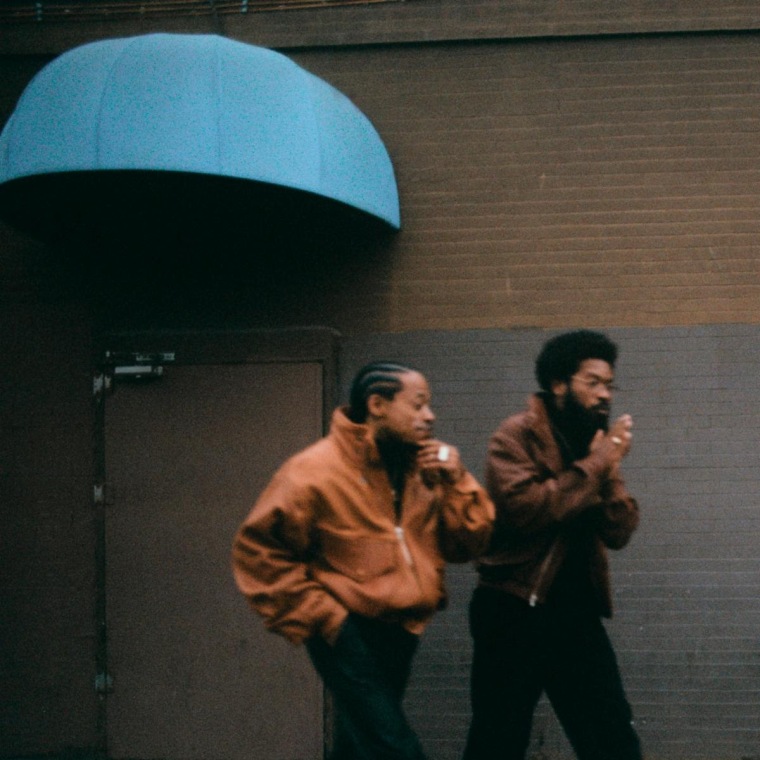 The FADER's "Songs You Need" are the tracks we can't stop playing. Check back every day for new music and follow along on our Spotify playlist.
It's rare that I'm a fan of projects that sound like they should be from an older generation, but Pink Siifu and Ahwlee's B. Cool-Aid really won me over with their newest neo-soul single. The duo haven't put out a full-length project since their 2019 Syrup, but "Cnt Go Back (Tell Me)" marks the official announcement of their forthcoming album, Leather Blvd.
They don't hold back on bringing on a star-studded lineup of what Siifu likes to call "characters" to help tell an uplifting tale of not caring about what everyone else thinks. Liv.e, Butcher Brown, Jimetta Rose, V.C.R., and Maurice II, all collaborate in on the fleecy track, supporting Siifu's velvety vocal-driven storytelling over Ahwlee and Butcher Brown's vintage-feeling beats.
Over the phone, Ahwlee tells The FADER how he assembled so many different artists for one cohesive track. "I think the music itself really took us all to the same place, and we all sat there and reinterpreted it through our own lenses," the producer says. "It collectively brought is into the zone that felt like forward movement." Pink Siifu adds, "For this first single, I just want people to take away the feeling and the musical evolvement elements within it. I think [Cnt Go Back] summarizes and encapsulates the whole album."
The song feels like a three-part movie all within five minutes. Pink Siifu's scat-like crooning serves as the introduction, setting up the effortlessly cool vibe of the track. The second half delivers an uplifting verse, chanting, "Everything's gonna turn around someday / Everything gonna make sense, let's pray" before Maurice II brings it full circle with a bar about doing your own thing, despite any naysayers (Fuck what everybody saying / Everybody dysregulating information"). Siifu says, "Maurice II's verse on the second half is like, 'fuck your judgment and fuck with you think.' He helped really clearly convey [the message of the song]."
B. Cool-Aid's newest album, Leather Blvd. is due March 31st via Lex Records.