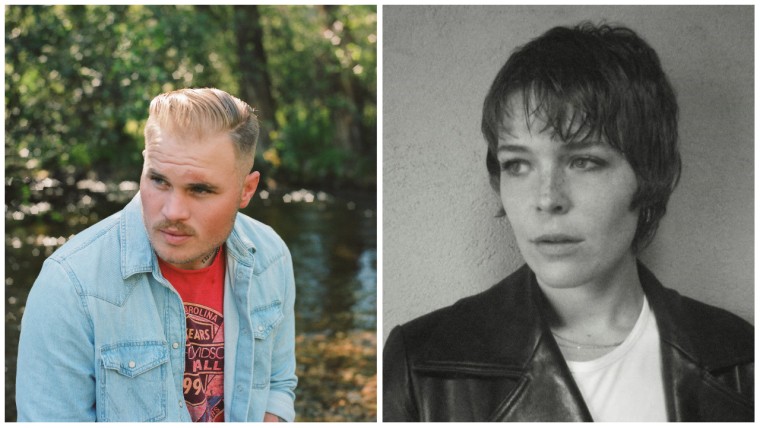 The FADER's "Songs You Need" are the tracks we can't stop playing. Check back every day for new music and follow along on our Spotify playlist.
Zach Bryan is a country-folk singer who releases music at a rate that would put some rappers to reconsider their work ethic. Last year his major label debut American Heartbreak crashed the Top 20 of the Billboard album chart despite, or perhaps in part down to, its epic 34-song tracklist and 2hr-plus running time. If that didn't leave you full, he followed it up with another EP in the summer and a live album (the excellently-titled All My Homies Hate Ticketmaster). Listening to the crowds roar his hearty anthems back at him during that Red Rocks concert it is clear he has managed to turn a fairly new form of sharing music, streaming, into a far older one, touring until you don't remember the last time you slept in your own bed.
For someone with such a huge musical output, Bryan is not a prolific collaborator. There are no guests on American Heartbreak at all, for example. This makes his decision to work with Maggie Rogers an intriguing one. Bryan has not yet been embraced by the country music industry at large and is rarely played on the all-powerful radio stations that dictate who succeeds in that world. Anyone keen to change that scenario would be hitting up, say, his fellow Grammy-nominee Kelsea Ballerini for a star-making duet. Working with Rogers feels like a turn in a more purely pop direction.
On those terms, "Dawns" is fascinating. The pair have plenty in common, with both artists attacking melody as if the sheer size of a chorus is enough to knock them off their feet. Bryan starts off in a grizzled and regretful mood. "I get fucked up just 'cause I'm scared," he sings vulnerably. "Love's just another drug I have grown a victim to." The sparse piano that sits quietly behind his ruminating then gives way to a rowdy string section that stabs and swoops as Bryan pleads to nobody in particular for "one small victory" and the song begins to soar. At his best Bryan is a heartland storyteller and Rogers appearance on "Dawns" fleshes out the narrative with new perspectives. "I lost her last July in a heart attack," she sings as she joins him on that quest for a hard-fought win. It'd hard to not get swept up on their humble mission. Or at the very least cheer them on loudly from the sidelines.