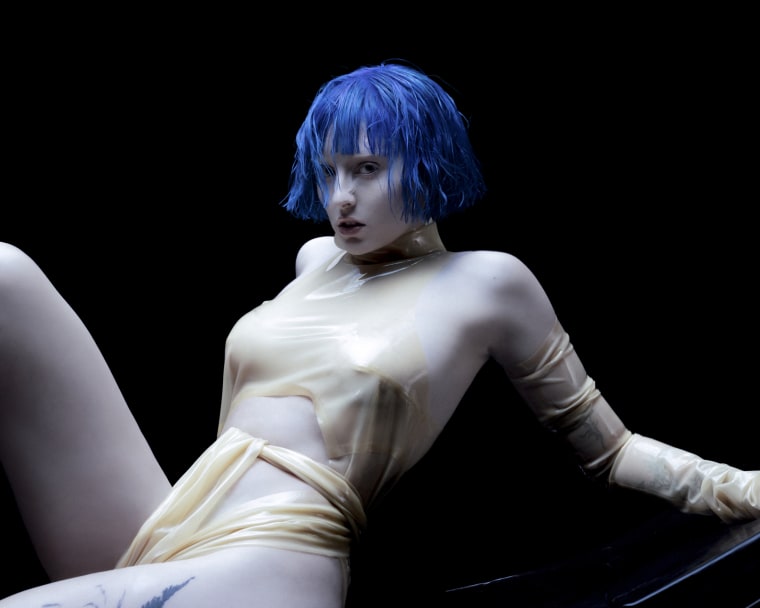 Ashnikko is one of the very few artists who blew up on TikTok whose talent exceeds the limits of the video platform. After their songs "Stupid" featuring Baby Tate and "Daisy" started soundtracking thousands of videos worldwide, the London-based rapper and singer kept the momentum going with their 2021 debut LP DEMIDEVIL, a project that offered new dimension to their relentlessly rage-filled rap.
Today, Ashnikko is back with new single "You Make Me Sick!," a song that doubles down on what made them stand out in the first place, and may just be their most righteously aggressive song yet. Like "Stupid" turned up to 11, "You Make Me Sick!" is the sound of an attempt to scrub the memory of some unworthy person from one's brain, only here Ashnikko is using the steel wool of distorted kick drums and throat-rending screams. This is what nu-metal in 2023 should sound like, folks.
Hear the song in the music video below, directed by Saam Farahmind and starring Ashnikko as an H.R. Giger-inspired Catholic nurse who feeds their subject venom through an elaborate tube system and dances in a pool of black sludge.