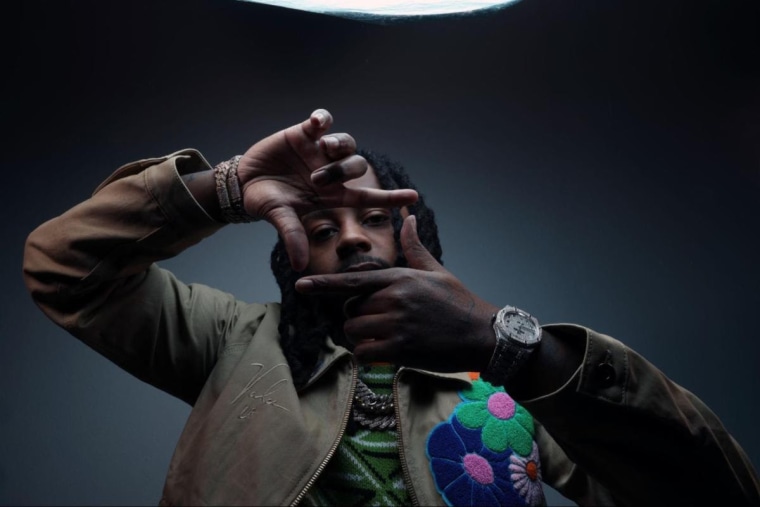 The FADER's "Songs You Need" are the tracks we can't stop playing. Check back every day for new music and follow along on our Spotify playlist.

If you're even slightly plugged in to rap leaks, you've probably had Babyface Ray's "Ron Artest" bookmarked since it first emerged in 2020. It would have been understandable had Babyface decided to let the song live as an unofficial release despite its status as a signature in his catalog — it worked for Playboi Carti, who has refused to drop some of the leaks that have been most embraced by his fans, even when his officially released works were (initially, anyway) unfavorably compared to them.
And while moving on from the leaked material would be a completely legitimate decision, Babyface Ray has chosen a different path now that the song's sample was finally cleared this year. His release of "Ron Artest" isn't an admission of defeat, but a sign of defiance against a pervasive issue in rap. Leaks, as tempting as they are for the fans, can derail the creative process of the artists involved, if not their entire careers.
It's also a signal from Babyface that he's aware of the timelessness "Ron Artest" shares with its namesake. For newcomers to the song and illicit playlisters alike, the song remains as exciting as it was nearly three years ago. Gerraux's instrumental, an assemblage of drunk pixies fluttering about in the club, captures so much of what makes Face compelling as an emcee: The rapper and the beat share a quiet authority with an energy that almost sneaks past you like a trick play. It's so infectious that when 42 Dugg appears for his verse, its spontaneity feels as though he heard the song being recorded from another room and ran into Ray's booth, eager to be a part of the magic.
COVID-19 was raging when "Ron Artest" first emerged, and while the virus has faded at least in salience, our spirits never rose to the level we hoped they would when we were first locked down and imagined how we would feel on the other side of a global pandemic. But even if you remember exactly where you were when you heard "Ron Artest" for the first time, the feeling the song gives you still hasn't abated. Despite cynicism, self-sabotage, and overwhelming suspicion, the Babyface Ray on "Ron Artest" emerges as an enduring conquerer, an impression untarnished by its leak. This level of confidence in rap is a rare one, and should always be celebrated, no matter when you first heard it.