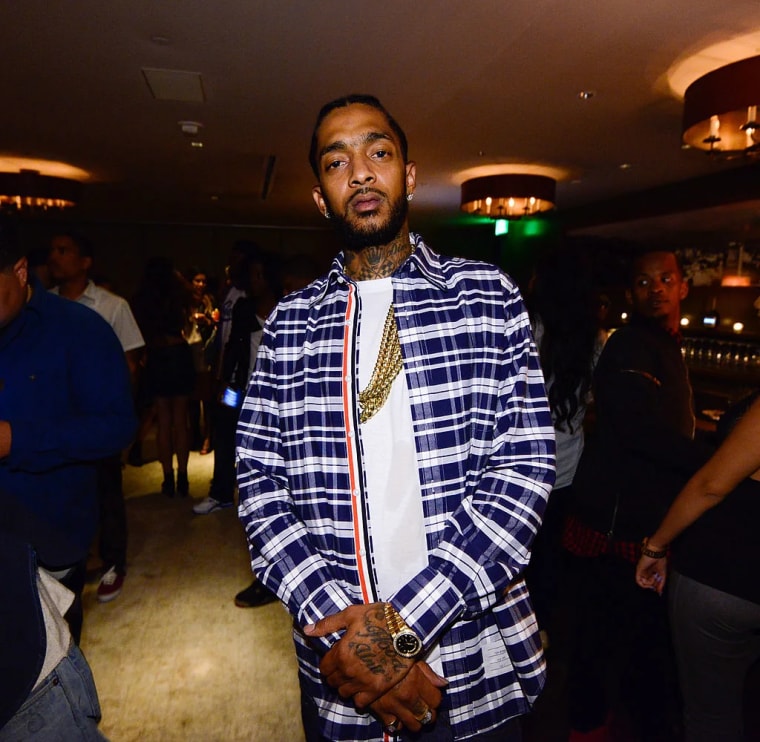 Eric Holder Jr., the man convicted last year in the 2019 shooting of rapper Nipsey Hussle, has been sentenced to 60 years in prison, the Associated Press reports. Holder was found guilty in July 2022 of first-degree murder, attempted murder, and possession of a firearm by a felon and faced a maximum sentence of life in prison.
The sentence was delivered by Superior Court Judge H. Clay Jacke in a Los Angeles court. Herman "Cowboy" Douglas, a close friend of Hussle's who witnessed the murder, delivered an impact statement before sentencing. "Nipsey was my friend," he said, "he was like a son, he was like a dad… Our community right now, we lost everything, everything we worked for. One man's mistake, one man's action, messed up a whole community."
"I don't care what you give this guy," Douglas said, addressing the judge. "It ain't about the time. I just want to know why. The world wants to know why. Why someone would do that?"
Hussle was shot and killed by Holder on March 31, 2019, in the parking lot of his Marathon clothing store in Los Angeles. Holder was identified as the killer by eyewitness testimony, which confirmed that Holder and Hussle had argued earlier that day, as well as security camera footage. Holder was arrested the following week, and pleaded not guilty to all charges.