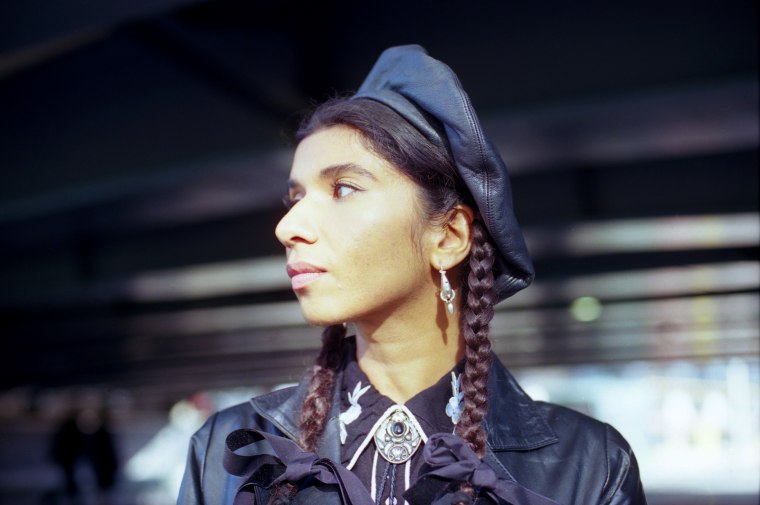 The FADER's "Songs You Need" are the tracks we can't stop playing. Check back every day for new music and follow along on our Spotify playlist.
Whether a direct polemic, biting satire, or a page from a diary, the best spoken word music can feel like hitching a ride on someone's interior monologue. The feeling of having someone else's thoughts scan across our brain can be unsettling, even vaguely intrusive, unless something in them resonates with how we are, feel, or wish to be.
Nabihah Iqbal's music – poetry-forward, electronica-laced dream pop – captures this crucial aspect with the appearance of ease. The journey began in earnest with her 2017 project Weighing on the Heart, a transition from the Hyperdub-friendly club of the previous year's House of Silk EP and into catchy tales of urban ennui as well as more ambient excursions. No matter how she was articulating, whether in a resilient monotone or a gauzy, indecipherable melody, the intention was always apparent.
For "This World Couldn't See Us," her first new solo single in five years, Iqbal is in a catchy mood. The song opens with drums splitting the difference between "Take On Me" and "Maniac" as guitars spread a glittering gothy dourness. The bittersweet mood is appropriate for a song so consumed with a brighter past and wretched present: "When all the summer flowers/Were for you and me," Iqbal says, her voice bubbling with ache beneath the surface, "When life tasted sweet / And fate was a friend." Now, it's only "unforgiving destiny" and "fate that grants no mercy," placing the love that was once so sustaining inside of a world where it's seemingly incompatible. It would be wrong to say that there isn't a hint of deflation in "Couldn't See Us," but it's what makes the defiance that much stronger, along with the sense that you're really tapped in with the voice of someone's heart.