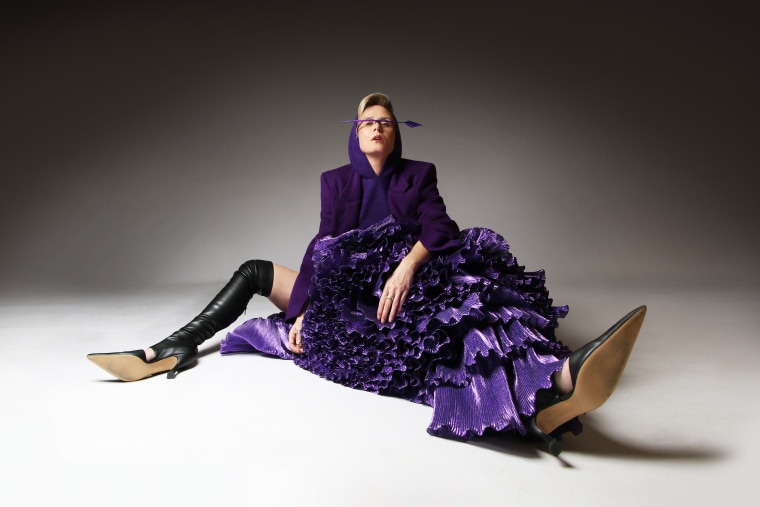 The FADER's "Songs You Need" are the tracks we can't stop playing. Check back every day for new music and follow along on our Spotify playlist.
Few things are more embarrassing than being in love. Maybe it's a fresh feeling, a minefield where reciprocation isn't a sure thing, and your cheeks begin to flush when you think about your utterly ridiculous behavior around that someone. Or perhaps it's a steadfast and time-tested union, and the special language you've developed in the relationship slips out around outsiders. Our attachments and their attendant embarrassment may come against our better judgment. But really, where have our unflinching, calculated judgments gotten us?
As more and more pop music embraces the clinical and masks it with rudimentary gestures at catharsis, Róisín Murphy continues to feel like an antidote. A veteran of inviting sonic wonderlands as catchy as they are inviting, the Irish artist reunites on "CooCool," with DJ Koze, the German producer and DJ who takes a simpatico approach to his music: it's all about expansion.
When two limitless artists meet, the result is thus: The instrumental brings old-school R&B melodies and dusty funk to the poolside cabana, as synths trace out a firefly glow and electronic drums tap out the heartbeat of the infectious vibe. To be in love, Murphy sings, is to be fully alive: "That ol' magic's back / A warm feeling flooding / A new age of love / An incandescent joy." Later, she acknowledges the inherent ridiculousness but doubles down on how essential it is: "This thing is way bеyond / Any kind of parody / It had been a driving force / Behind a life's work." Perhaps, "CooCool" says, the internal tension we feel from cringe is a kind of birth pang, offering us a glimpse at a freer way of living.
"Ostensibly a fragile little flower," Murphy says of the song in a press statement, "yet it has great hidden strength at the roots. There's classic virtuosity and a lightness of touch, while DJ Koze's hyper-modern production makes it bounce and glide. It's a stupidly romantic little love poem. 'This thing is way beyond any kind of parody.' Everything in this song is true and playful. Can we fall in love and retain our sense of humour? 'Embrace your inner child!' Timeless, ageless, unavoidable love."