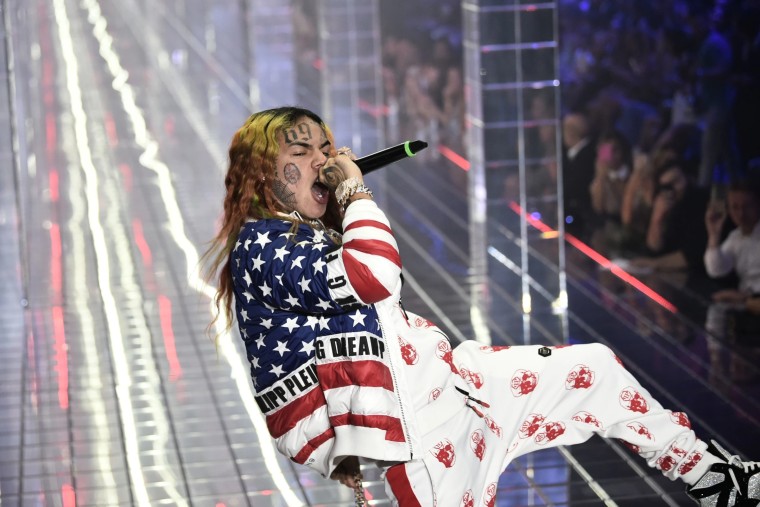 6ix9ine was the victim of an assault in the sauna of an LA Fitness in South Florida on Tuesday (March 21), TMZ reports, and sustained injuries that required hospitalization.
In video obtained by TMZ filmed by one of the assailants, 6ix9ine can be seen shielding himself from blows on the floor of the bathroom. A caption on the video reads "we caught 6ix9ine slipping fuck a rat ADR not in our hood," suggesting a motive for the possibly unprovoked attack. 6ix9ine was reportedly taken to the hospital in an ambulance and treated for "injuries to his jaw, ribs and his back."
Once a hugely popular rapper, 6ix9ine's career was significantly diminished after he cooperated with authorities in an effort to shorten a 47-year sentence for racketeering and firearms charges. His testimony against members of the Nine Trey Gangsta Bloods helped the government secure convictions, and 6ix9ine was released from prison after serving less than a year, spending the remainder of his two-year sentence under house arrest.
The FADER has reached out to 6ix9ine's representative for more information.