Song You Need: NEW YORK's hazy bloghouse memories are made real on "night n day"
The duo follow-up their 2022 debut album with a brand new single.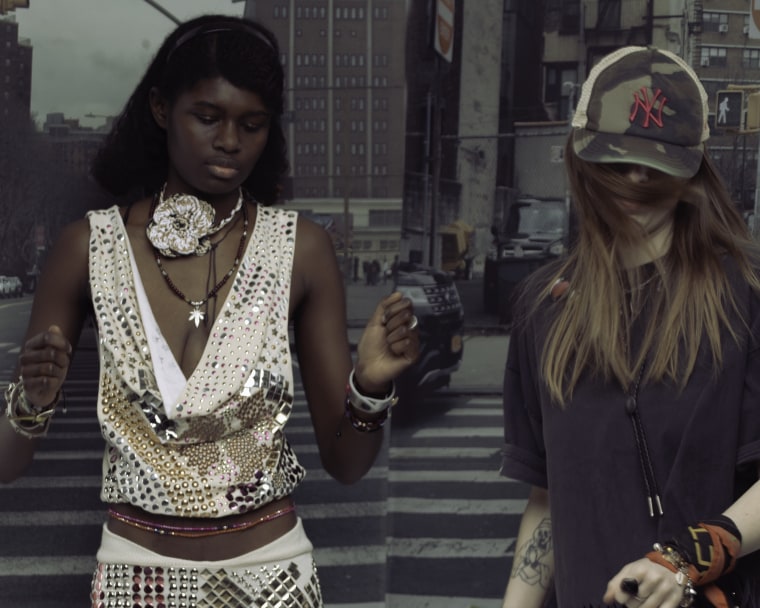 The FADER's "Songs You Need" are the tracks we can't stop playing. Check back every day for new music and follow along on our Spotify playlist.
Confusingly-named London duo NEW YORK are clear about one thing: a love of the mid-00s club scene. Coumba Samba and Gretchen Lawrence's brand of sleazy electronic pop calls to mind a time in which Ed Banger Records ruled supreme and no outfit was complete without at least one neon item. Last year they dropped the DIY album No Sleep Til N.Y. (sample track title "Skinny Jeans") and today they return with new song "night n day."
NEW YORK's economic approach to making music extends from the royalty free loops used on No Sleep Til N.Y. to interpolations on "night n day." Ladytron's "Seventeen" and its crushing "They only want you when you're seventeen, When you're twenty-one, You're no fun" lyric are laced in alongside glitchy beats and synths that alternate between smooth and rumbling bass-heavy drops.
For something that feels designed to be listened to drunkenly queued up on the aux cord on a night out, "night n day" has an illusive quality, too. It doesn't feel like it was written to be put on a playlist next to Crystal Castles or Justice hits. Instead it exists in a space between then and now, uncanny in a way only those too young to have lived it could imagine. Nostalgia moved at bullet-speed in the modern age, but here NEW YORK are happy to take it at their own pace.