Liturgy are rebuilding heaven in their own image
Ravenna Hunt-Hendrix breaks down the group's visionary new album, 93696, on The FADER Interview.
There are few musical acts as intellectually curious as Liturgy. The philosophy-forward Bushwick band dropped like a bomb on the global black metal scene in the late aughts, forcing all of the genre's acolytes to choose sides. In 2009, the year their debut album Renihilation dropped, their founder Ravenna Hunt-Hendrix published an essay called "Transcendental Black Metal," which functioned as the group's manifesto. Establishing the form in opposition to traditional black metal — or "hyperborean" black metal, as she dubbed it due to its Nordic origins — and proposing it as a way to save the music from the hands of church arsonists and Nazis, she was already putting herself in the crosshairs of a definitionally hateful community.
Nevertheless, more open-minded metalheads recognized the essay for what it was: a courageous, raw, fervently messy statement of intent, rather than a prescriptive dogma. The true revelation, though, was Liturgy's foundational sonic premise: replacing hyperborean black metal's unmitigated, obliterating blast beat with the more dynamic burst beat — a living, pulsating rhythm made possible by the remarkable chops of drummer Greg Fox. The music spoke for itself.
14 years, five albums, and several lineup changes later, Liturgy is preparing to drop the epic, 80-minute double LP 93696, arguably their most ambitious work yet, on Friday. It's also their most dynamic project to date, shifting between breathtaking orchestral passages and pummeling runs of extreme metal in which Hunt-Hendrix unleashes hair-raising screams, expressing what she refers to as "unbound ecstasy."
The record's subject is nothing less than heaven itself. Its title is a numerological representation of what Hunt-Hendrix sees as the ideal balance of Christian love and creative freedom, an earthly utopia she calls "Haelegen." It's governed by four laws — Sovereignty, Hierarchy, Emancipation, and Individuation — each of which is embodied by its own fearsome "angel" on the album, splitting the full symphonic affair into four conceptual movements. These angels are less cherubim, more seraphim — winged, clawed beasts that would terrify you if you met them in person. Haelegen is not your grandmother's heaven.
Earlier this month, I sat down with Ravenna Hunt-Hendrix for a conversation about the trajectory of her career, the triumphs and pitfalls of modern religion, and the enduring power of Transcendental Black Metal.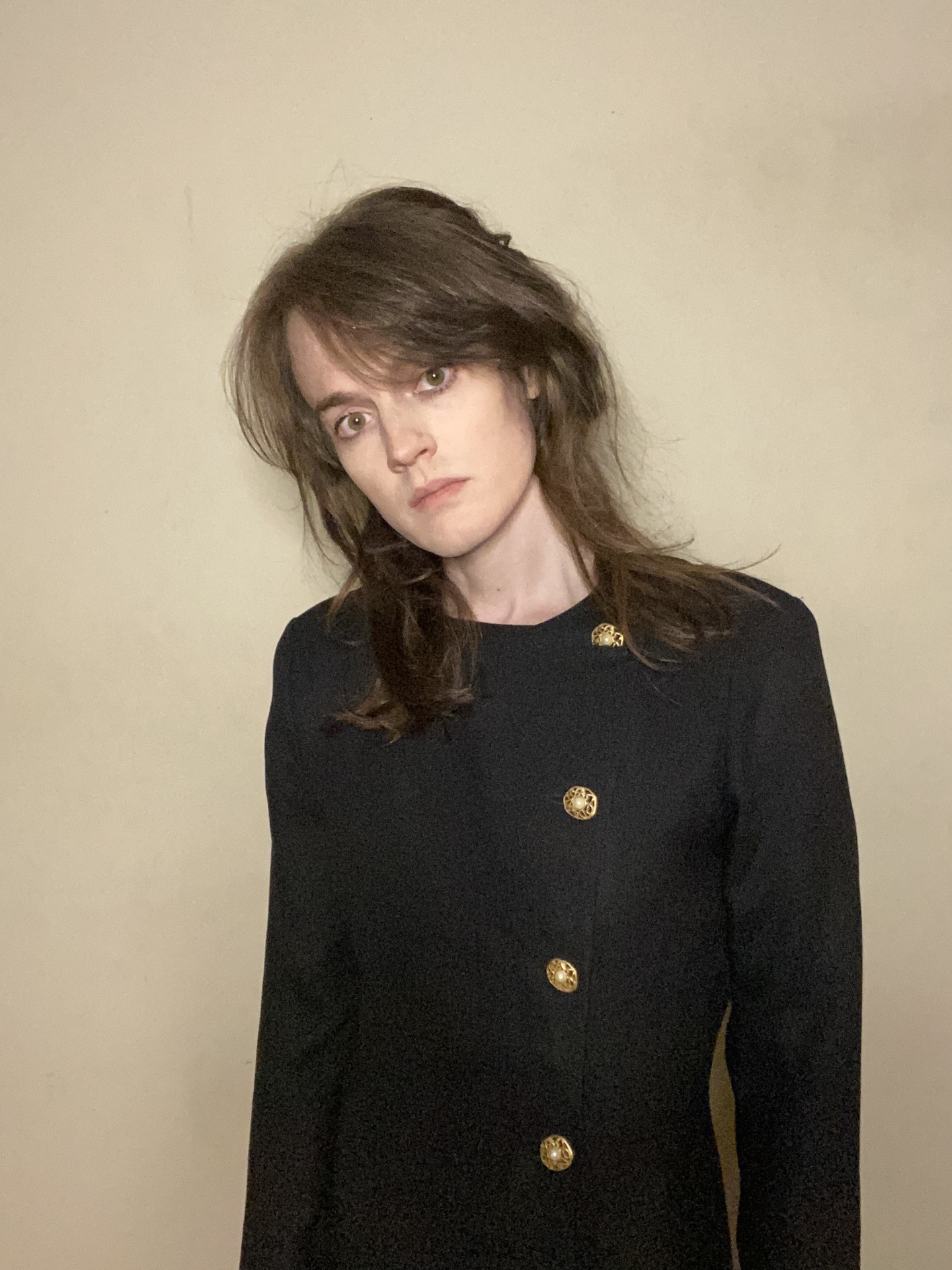 This Q&A is taken from the latest episode of The FADER Interview podcast. To hear this week's show in full, and to access the podcast's archive, click here.
The FADER: Liturgy was a uniquely polarizing project when you first started making waves. You were called a visionary and a pioneer, but also a poser and a tourist and a hipster and someone who Jeff Tandy wanted to fight. Do you look back on that period fondly?
Ravenna Hunt-Hendrix: I don't identify with it very much. I'm happy for that not to be how it is [now]. I also think, being a practicing Christian, there's a lot that's easier now. I think Liturgy would've made more sense, in some ways, if it had started a couple of years ago. It was much more alien a long time ago. We stopped playing for a couple of years and then came back with HAQQ in 2019, and it felt like the band started all over again.
In the same vein, I'm wondering to what extent you feel the principles of Transcendental Black Metal that you wrote about 15 years ago still apply to the music that you make today?
The philosophy dimension of the band has developed in its own right. I make YouTube videos and write Substack posts. It's more and more theological, as opposed to philosophical. I think I was more interested in materialism when I was younger, and now I'm a little more interested in idealism. Trying to turn Liturgy into an ecstatic experience of worship that's hopeful and loving and affirmative… using black metal as a medium, that's still what it's all about. It's about having a kind of mass, but a really visceral one.
Rereading that essay, it surprised me how much of it still resonates in the context of 93696. Maybe even more than any of your past albums, it feels like an act of pure affirmation, in both the slower, orchestral passages and in the intense periods of "unbound ecstasy," as you call it. Those pretty, symphonic moments on the record square more with the layperson's concept of heaven than the extreme metal bits. You seem to be implying that your heaven, Haelegen, has room for both of these modes.
There's always that Apollo and Dionysus, the celestial and the terrestrial. There's a 20th-century Russian Orthodox theologian named [Sergei] Bulgakov whose theory is that the Trinity actually has a fourth person named Sophia, and she is basically matter, the earth. So doing the sacraments, like taking communion, is making contact with her — spreading God's love outside of the church in contexts like music, but also just in the visceral divine. That's a theme in lots of different religions. There's a goddess named Vajrayogini in Tibetan Buddhism who I feel very devoted to as well. Even with seraphim in Christianity — the dragon angels — fiery danger is part of the divine.
"I think certain concepts are alive and conscious."
You don't need to unpack the laws that govern Haelegen. But hierarchy, at face value, seems somewhat at odds with the other three: sovereignty, emancipation, and individuation. How do these laws coexist in Haelegen?
They're in a productive opposition. Individuation is the right to create from your unique gift, to devote your life to suffering in the name of a singular creative essence. It's really important to me that that is something everyone has, and you can imagine a society being designed to make that possible. There are many reasons for many of the problems in the world, but one of them is just people not having the chance to do that and then creating other kinds of problems because they didn't get to. So individuation is the final one, and it's the point. Emancipation is an ever-renewed sensitivity to the appearance of new subjectivities and collectivities — queer culture or feminism. New rights appear for groups that are singular in a certain way. Hierarchy has to do more with people being put in touch with the resources that they need, which is a logistical problem in a lot of ways. That's something that should be a right. And sovereignty is less and less dependence on external sources of energy. There's actually a clean-energy aspect to that — getting as close to getting energy directly from the sun as possible — but also, on the personal level, it's a spiritual principle of not being motivated by external, false desires but by love or intrinsic dignity. It seems like the world is gonna change a lot in the next five or 10 years. I don't know what it's gonna look like, but as long as society doesn't collapse, and if it becomes more technologically sophisticated, this could be a matrix of social justice.
Are the four angels on the album — each associated with one of these laws — their own entities? Or are they just representations of the laws?
It's kind of a good question: Are they concepts or personalities? Speaking of Russian Orthodox theology, there's a school of thought that there are certain concepts that actually are personalities. Anyway, yes, there are four angels that structure the album and they refer to the four laws that would govern the sort of heaven the album imagines. They'd be the equivalent of human rights like freedom and equality, but for heaven, so these are sovereignty, hierarchy, emancipation, and individuation, and I have theories of what those represent. They're concepts, but there's a way in which I think certain concepts are alive and conscious… like freedom and equality. No one knows quite what freedom means; it's very nebulous, and it almost seems to be a phase that the world's soul is experiencing.
There's a line in "Before I Knew the Truth" about "Haelegen's wings and claws" that brought to mind some of the more gruesome descriptions of angels I've seen. Do you have any favorite depictions of monstrous angels?
I mentioned [the Buddhist deity] Vajrayogini, who's not a Christian angel, or any kind of angel, but who I've been interested in, in terms of that fierce divine energy. I think about her a lot. Also, it's not fierce as much as compassionate, but there was a particular apparition of the Virgin Mary called the Lady of All Nations in Amsterdam during World War II, where she appeared to this woman and claimed to be transcending the Church. She referred to herself as the woman who used to be called Mary, and it kind of became a phenomenon. There's a certain violence to that: Even though her message was love and healing, she was kind of taking over the role of Christ in a feminine form and expanding beyond the boundaries of the Church in a kind of confrontational way. I feel like that's a little bit violent. It's good for the love to be in there, too.
When black metal intersects with religion, depictions of hell are much more common than visions of heaven. Where do you stand on the concept of hell?
I don't think I believe in hell. The concept of hell was nowhere in early Christianity. Jesus didn't talk about it. Even the early ecumenical councils, once Christianity became an imperial religion, didn't talk about hell. You don't get hell until early-modern Catholicism, which is when Christianity goes wrong and becomes oppressive. Most Christianity as practiced today, that's hell: a lot of Christianity is satanic.
More and more, I'm practicing Eastern Orthodox Christianity, which is much more… I feel stupid saying liturgical, but it is. It has a much more musical liturgy, and the spaces are all decorated gold, and the congregations are mostly pretty conservative, but there's a way of approaching it that makes sense to me. In short, I don't believe in hell. I think all shall be saved ultimately.
The title track is the longest song on the album. In a way, though, it's also the most accessible because it's got a steady pulse throughout. How did you decide to make it the natural centerpiece of the record?
It was a tough choice. In a way, it's the centerpiece, but in a way, having it on the record at all was an afterthought. It kind of stands on its own, and the record would still be a quite long, epic record without it. The next track is also 15 minutes, so it was like, "We have these two 15 minute closers. Which one should go on? Well, let's just have two 15 minute closers, and that's how epic this album will be."
Also, by that time, I'd started mapping the songs onto the concepts, so we needed a third section. The idea of the record being about heaven was always in there, but connecting it to the four laws arose fairly late in the game. That's usually how these things go when I write a record: The sketch of the entire record exists before the details of any one song or the lyrics, and then you start filling things in and they morph around that. That's why there's so much material shared between the songs. I really enjoy taking a section from one song and realizing it in a different way in a different song — like a little symphony, basically.
"I was always interested in combining metal with classical music in a non-cringe way."
Were you listening to a lot of Romantic symphonic music while you were making this record?
Maybe. I'm trying to think of what I was listening to. It's definitely influenced by that, and I have listened to a lot of that. I think the record sounds a lot like Madam Butterfly for some reason. I don't know why. It's a great opera, but it's not my favorite opera by any means. I studied classical music. When I was 20 or so, I was considering becoming a composer. I really like the structure of romantic classical music — Brahms especially, and Dvořák. There's a clear formal structure in Romantic music where you lay out some themes and you mix them up, and then you have a crescendo, and then it all comes back. People take it for granted because you hear it in movies as film scores. But the structure of 19th-century classical music is really dynamic, and I was always interested in combining metal with classical music in a non-cringe way. Symphonic metal is a kind of metal, and that's not what Liturgy is at all. I don't like that kind of music at all. It's not for me. Someone else who interviewed me coined the term "metallic symphony," and I think that's kind of what this record is. It has the form of a symphony and it's executed by a metal band.
Going back to your notorious 2009 essay, I always liked the description of Transcendental Black Metal as both penultimate and finite. Do you think of heaven as a finite and/or penultimate space? Both of those would seem to go against the orthodoxy.
The idea of penultimacy is not something I think about that much any longer, but it's opposed to purity. There's purity versus penultimacy, and purity is hyperborean, and penultimacy is transcendental. The tendency within black metal that I was designating as hyperborean is similar in a lot of ways to a tendency in mainstream Christianity, and in general right wing culture, where there's of a fantasy of purity, a fantasy of goodness, that is actually a way of then casting judgment and hypocritically being hateful. With metal, it's funny, because it's actually overtly hateful, but there's this idea that somehow that's better. But maybe it's actually just hateful.
So penultimacy is an attitude towards nothingness or the void, which is not a pure nihilism. It's not a bleakness or a fantasy of perfection. It's that sense that nothing completely makes sense and nothing is completely finished. You're on this journey, and there's no point in casting judgment yet; you just don't know how things are going to go. That's true with world history. That's true in relationships. If you have an idea of who your enemies are, it's very limiting, and there's this way that you can wake up to the sheer infinity of possibility that there is in any moment, and the way that it's all so fleeting. That's the penultimacy, and I have always enjoyed that experience when I have it, which is not that often. I mean, I get in my head about things. I'm very hypocritical. But I like that experience, and I feel really overwhelming music has the capacity to generate that for an audience, or for a band playing the music. It's cosmic penultimacy as affirmation.
It's interesting to talk to people who know Liturgy's history and it always comes up: "You were so controversial, everyone was so mad. And what about the manifesto?" It's fascinating to me that this text that I wrote is so central to the band's identity, and I'm not complaining about that. I think I like it, but plenty of musicians write stuff, and it's interesting that Liturgy is "that Transcendental Black Metal Manifesto band."
I haven't looked at the text in a while. I was in college [when I wrote it], and I was reading all this Nietzsche and all this Deleuze and listening to black metal, and I was very, very unstable, very unhappy. I really wasn't in a metal scene at all, but I really connected with black metal because of the depth of the depravity. I was that depressed, and I really needed to combine these things in order to survive. The text was so authentic, and the whole project was very original. In certain contexts, people really saw how original it was, but then people just got so mad at me. I was very vulnerable and that was very painful.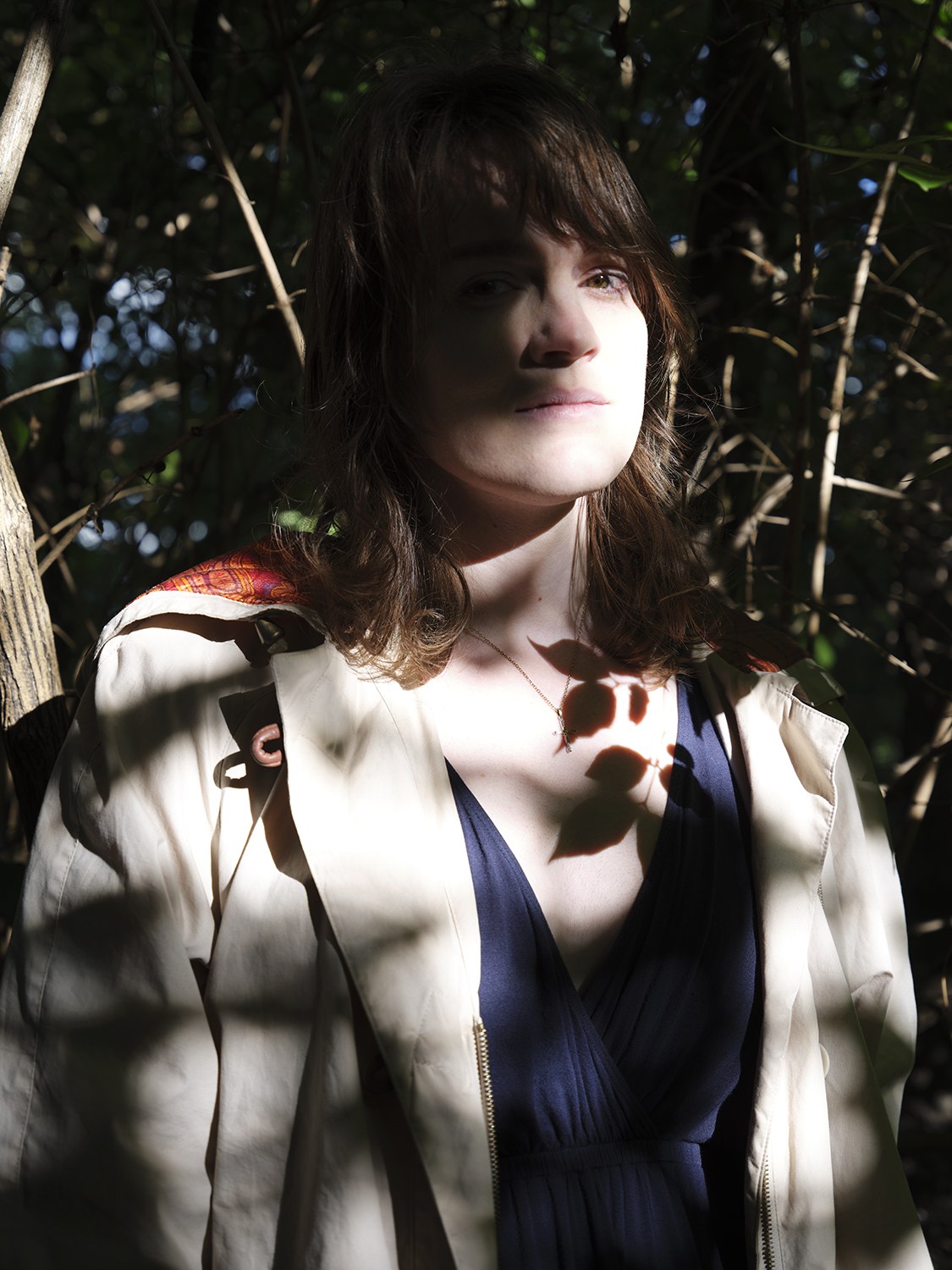 There's nothing to convey significance and intensity like some lady shrieking.
I think it's interesting that, in a lot of metal, there are extremely dense lyrics, but there's no way of hearing everything that's being said without reading along. For you — someone whose music directly stems from theology and philosophy — what draws you to metal as a form of expression?
I resisted the screaming vocals for a while. I tried to stop doing them for one album. It wouldn't be a choice that I would just sit down and make to scream in that way, but it seems to work. It just seems like what I'm supposed to do. I really find so much emotional satisfaction from screaming in that way, and it punctuates the intensity of the music, and I really miss it if I'm not doing it. There's nothing to convey significance and intensity like some lady shrieking. You're correct that then it fails to convey the sort of semantic content of the lyrics. I guess I would just say that's what my YouTube videos are for. You can just have theory be theory, and have that adjacent to the music, and then have them point to one another. I'm doing more and more sculpture, as well. I've always wanted to have work exist in these different contexts — in the art world and the music industry and academia — and be alien in each of them, but then have them draw people from one scene into another. That's a great thing about living in this era, as opposed to seven or eight years ago. It's very easy to have a kind of multimedia, multi-scene existence.
I like the idea that you aren't trying to scream, necessarily, but it just comes out that way. Do you think there's an element of the "unbound" type of expression that 93696 is an example of that can't or shouldn't be explained in words?
This is one of the methodological axioms of my philosophical worldview: that music, drama, and philosophy are three co-equal modes of access to the divine. One isn't clearer or better than the other, so you don't need to translate music into words; you don't need to translate words into music; you just put them into resonance with one another. And it's Trinitarian, because those three forms of cultural creation map onto the three persons of the Holy Trinity, which also map onto will, intellect, and imagination. So the world's soul has the ability to have concepts and images and feelings, like God has those three dimensions. So in my work, I'm interested in synthesizing those as much as possible as a politics, because I think that the more those three faculties are in sync in a coordinated way, the less susceptible you are to ideology. There's a kind of inherent freedom that comes from firing on all those cylinders at once.