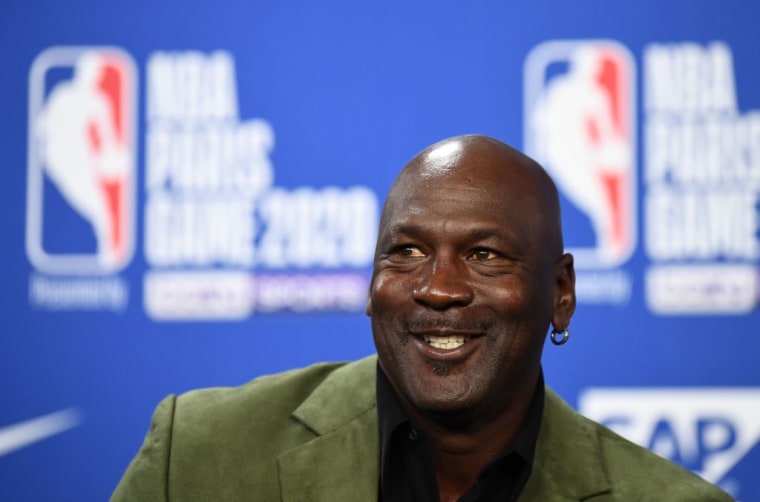 A pair of sneakers, as worn by Michael Jordan, have been sold at auction in London for $2.2m, Sotheby's have confirmed. The figure represents a new record for this specific type of memorabilia though the final sale amount came in below the expected amount of $4m. Both the buyer and the seller have remained anonymous.
Jordan wore the "Bred" Air Jordan 13s during Game 2 of the 1998 NBA Finals against Utah Jazz, a series that would eventually lead to his sixth and last NBA championship title. Jordan scored 37 points during the game as the Bulls leveled the series 1-1. He autographed the sneakers and handed them to a ball boy after the game ended. It is unknown if that same ball boy was the person auctioning the memorabilia.
"Today's record-breaking result further proves that the demand for Michael Jordan sports memorabilia continues to outperform and transcend all expectations," Brahm Wachter, Sotheby's head of streetwear and modern collectables, said in a statement.
The previous record sale for game-worn sneakers also belonged to Jordan, with a pair going for $1.5m in September 2021. Last year, one of his jerseys sold for $10.1m, the most ever paid at auction for any game-worm collectibles.
Interest in the Bulls and Jordan has been stoked in recent years by ESPN miniseries The Last Dance and the latest Ben Affleck movie Air, which tells the story of how Nike signed Jordan to an exclusive sneaker deal.