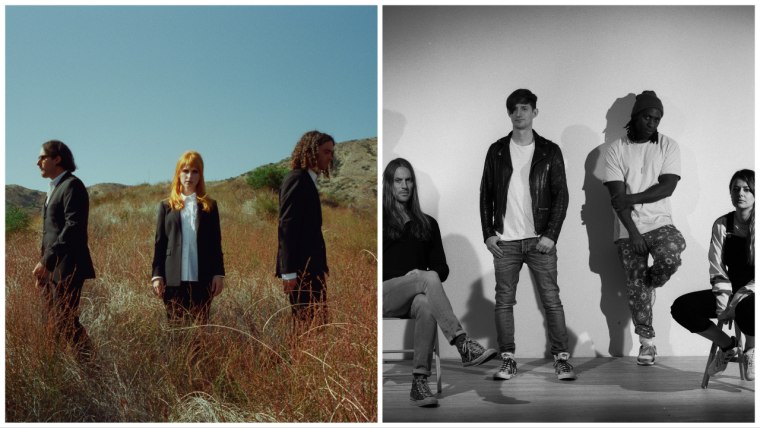 Bloc Party are currently on tour opening for Paramore in the U.K. and Europe. Last night (April 23) during a show at London's O2 Arena Bloc Party's Kele Okereke joined the headliners on stage to perform "Blue Light" from his band's Silent Alarm. Watch Okereke and Paramore's Hayley Williams stripped-back version of the 2005 song below.
Hayley Williams has praised Bloc Party multiple times in recent interviews, describing the band's major role in influencing the new Paramore album This Is Why. "From day one, Bloc Party was the number one reference because there was such an urgency to their sound that was different to the fast punk or the pop-punk or the loud 'wall of sound' emo bands that were happening in the early 2000s," she said on her BBC podcast Everything Is Emo. "They had their own thing and it really stuck with us … it just makes me feel even more excited to get back out into the world, and maybe cross paths with the band that has been a huge part of our story."
Earlier this month Bloc Party shared "High Life," their first new music since 2022 album Alpha Games.