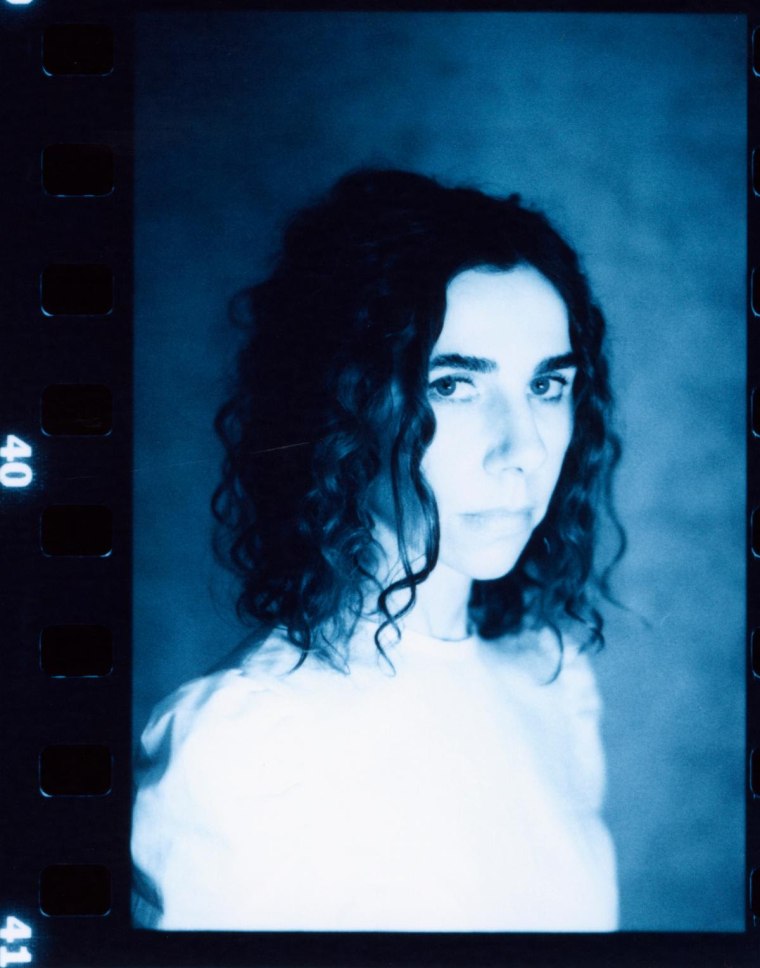 PJ Harvey has confirmed details of her 10th studio album. I Inside the Old Year Dying will be released on July 7 via Partisan Records. You can hear new song "A Child's Question, August" below.
I Inside the Old Year Dying is Harvey's first album since 2016's The Hope Six Demolition Project and was made with her regular collaborators Flood and John Parish at Battery Studios, in north west London. Press materials note that the album came following a period in which Harvey began to feel disconnected with music, specifically the endless cycle of album writing and touring.
Eventually, however, the new songs arrived in a "about three weeks," according to the artist. She credits the breakthrough to her collaborators (as well as advice sought from director Steve McQueen). "If I Inside the Old Year Dying is a very tactile, human record, that is partly because just about everything on it is rooted in improvisation: spontaneous performances and ideas, recorded at the moment of their creation," she says in a statement.
"I think the album is about searching, looking - the intensity of first love, and seeking meaning," adds Harvey. "Not that there has to be a message, but the feeling I get from the record is one of love – it's tinged with sadness and loss, but it's loving. I think that's what makes it feel so welcoming: so open."
Artwork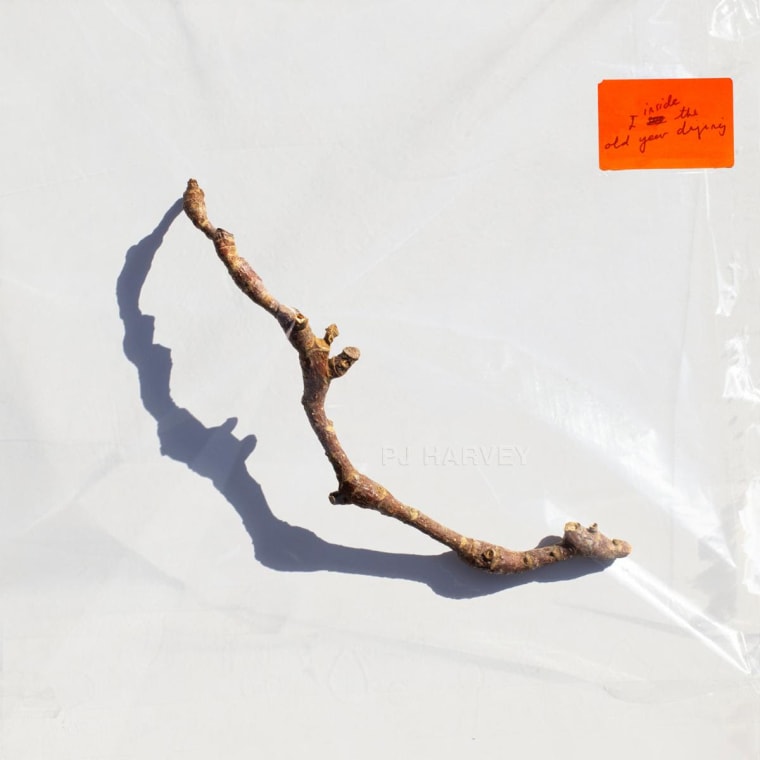 I Inside the Old Year Dying tracklist
Prayer at the Gate
Autumn Term
Lwonesome Tonight
Seem an I
The Nether-edge
I Inside the Old Year Dying
All Souls
A Child's Question, August
I Inside the Old I Dying
August
A Child's Question, July
A Noiseless Noise