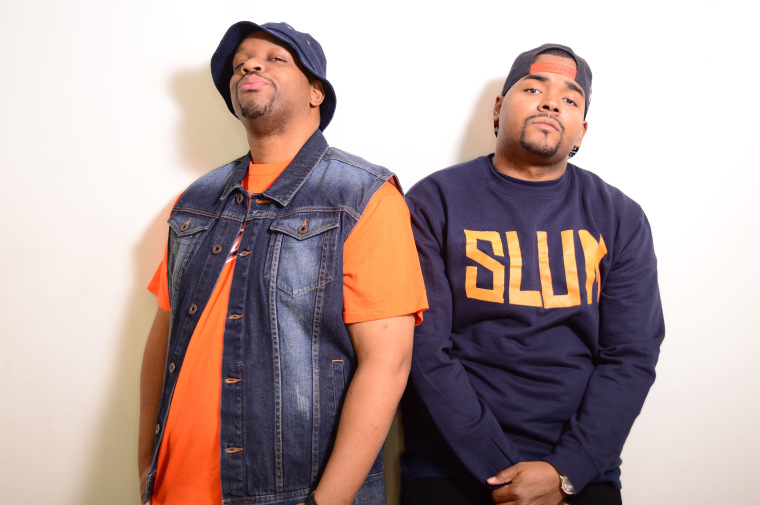 The FADER's "Songs You Need" are the tracks we can't stop playing. Check back every day for new music and follow along on our Spotify playlist.
Slum Village have been around for a quarter century now. Founded in the mid '90s as the trio of beat god J Dilla with rappers T3 and Baatin, the group has undergone several lineup changes in the wake of Baatin and Dilla's respective departures and deaths during the first decade of the 2000s. The following years saw eLZhi and Illa J (Dilla's younger brother) come and go, with rapper-producer Young RJ officially joining in 2012. As a duo, T3 — not to be confused with Sahbabii's older brother — and RJ started out at a fast clip, dropping three albums over the next four years. But their output has slowed to a trickle since the 2016 release of Vol. 0. Today, with a FADER premiere of its lead single "Just Like You," Slum Village are announcing that their first album in seven years (title TBA) is scheduled to arrive in August.
In keeping with the smoothly seductive style they've retained through all those years and cast rotations, "Just Like You" is an R&B-emulating slow jam, enlisting aid from the old-school vocal group The Dramatics — another OG Detroit institution (founded nearly 60 years ago) that's stuck to its guns through many decades and personnel turnovers. The song is produced by Young RJ, and he and T3 both provide agile, seasoned bars over his classic-sounding instrumental, bookending a central verse from their featured guest, Larry June.
SV joined June earlier this year, providing silky wordplay on "Orange Village," a standout from his collaborative March album with The Alchemist, The Great Escape. On today's track, the ascendant Bay Area MC returns the favor in full, adding deep-voiced, light-footed rhymes and even a bit of Barry White-style singing to the proceedings. Listen to the track embedded exclusively below, and pre-save it on your streaming platfrom of choice via this link.