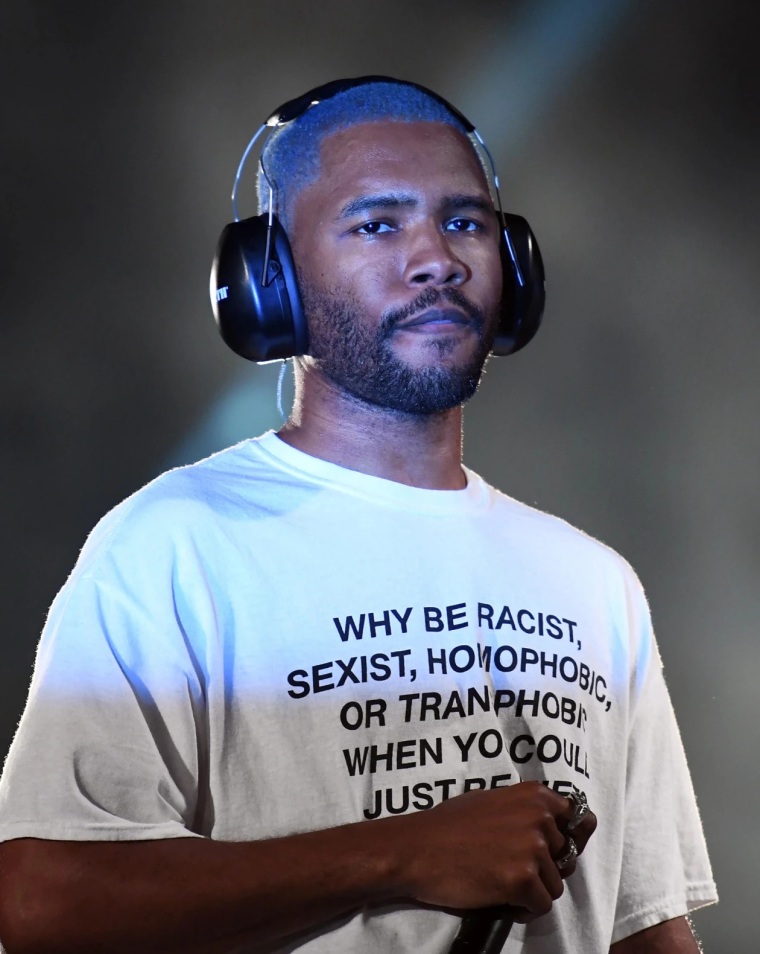 A Los Angeles-based filmmaker has been handed a cease-and-desist order after creating a film showing the entirety of Frank Ocean's Coachella headline set, Variety reports.
Brian Kinnes, who didn't attend Coachella, stitched together footage from over 150 YouTube clips, all shot by fans in the crowd, to make an 80-minute long video of the controversial set.
The video was shared on April 25 but was removed hours later after Coachella parent company AEG demanded it be taken down over copyright claims. Kinnes subsequently shared the video with fans via Dropbox and Google Drive resulting in AEG's cease-and-desist.
"I'm just combining what's already publicly available," Kinnes, who didn't make any money from the film. told Variety. "Essentially, [AEG's] claims are pretty frivolous and almost completely baseless."
Ocean's set at Coachella was divisive, with some complaining that he wasn't always singing live and that the production was scaled down from the expected standard of a festival headliner. He subsequently pulled out of the second weekend of the festival with an ankle injury and was replaced by Blink-182.