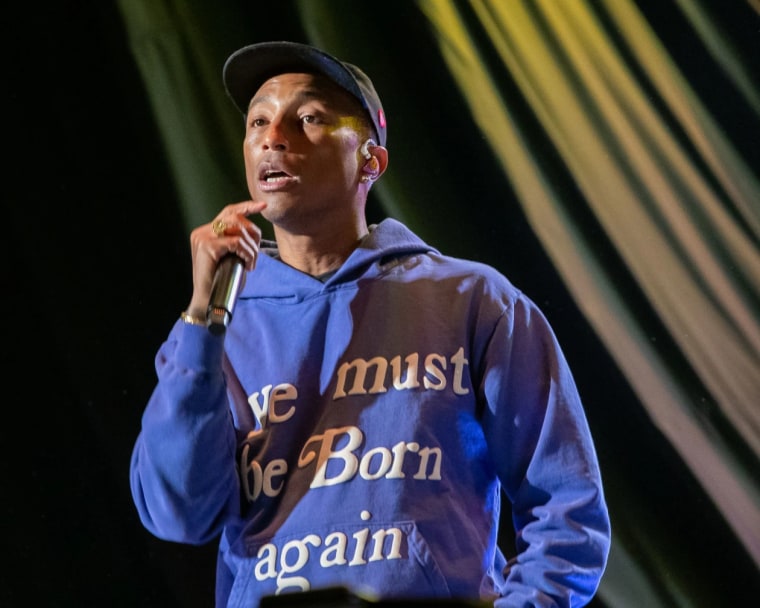 Something In The Water, Pharrell's annual music festival, was forced to end early this weekend after severe weather conditions became a major security concern.
The third day of the festival (April 30) was canceled entirely, with Grace Jones, Clipse, Lil Uzi Vert, Wu-Tang Clan, and 100 gecs all having been scheduled to perform live. The start of the previous two days of the Virginia Beach event were both delayed by weather conditions, too.
"We did not make this decision easily but everyone's safety is our top priority," a statement from festival organizers reads. "Significant impacts to the festival site caused by severe weather, as well as the current and forecasted storms approaching and tornado warning," were cited for the decision to pull the final day's events. Refunds for 33% of the full weekend ticket cost will be issued.
"Dearest Virginia, we are the best," Pharrell said on Twitter. "These past few days have been the best. Even during this Tornado Watch and Lightning Storm right now as I type, we are the best. Thank you for giving the folks that travel here that energy and that LOVE that only we can give. Thank you to our partners, the vendors, production, policemen, firemen, the city council, the mayor and all who volunteered. The spirit here was felt everywhere! Next year we will shift the dates because this rain ain't playing, but we will be! Next year, more acts, more merch, more food… just more! Continued blessings and favor to you all."